REMINDER: Tomorrow (Nov. 2) is the first of two Read to Succeed events at the Dunlap Branch Library! Join us at 6:00 p.m. for an evening of fun, interactive literacy activities. This is a partnership between Concord Schools and Elkhart Public Library. #ConcordReadsTogether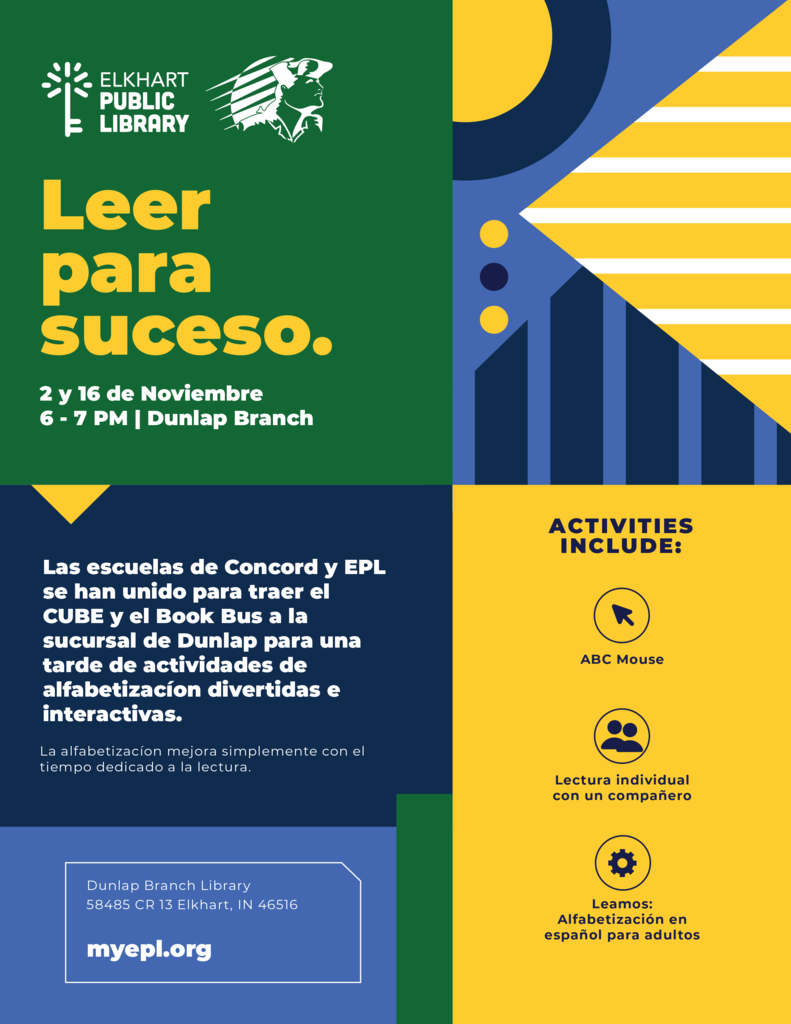 Have you noticed that your child is spending too much time on devices? Has Fall Break inspired you to make a better plan for future school breaks? Do you need tips to help with screen time? We have got you covered! Join us on Thursday Nov. 3rd @6pm at Concord Intermediate.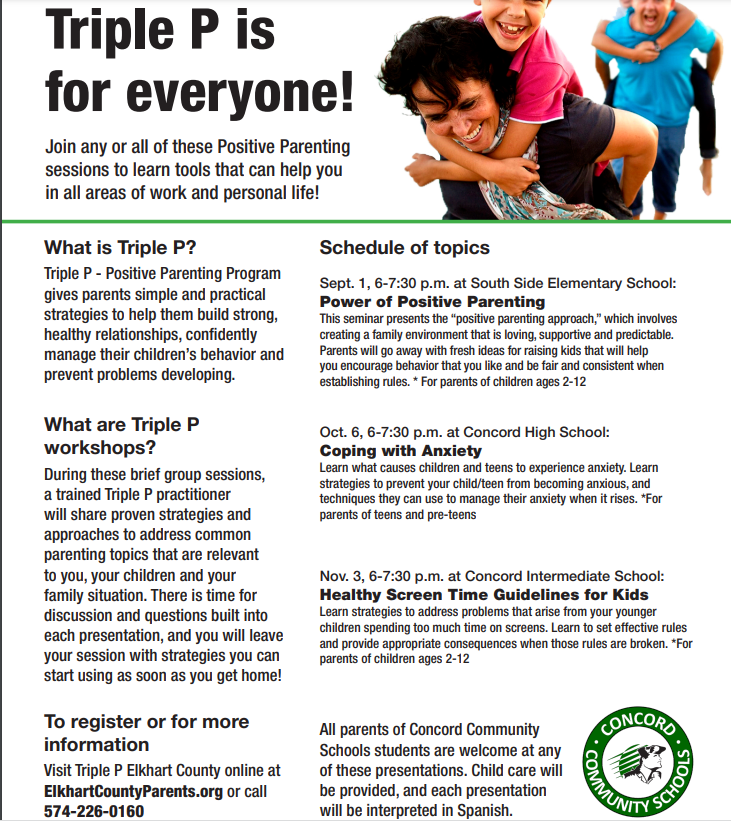 Concord Schools and Elkhart Public Library are teaming up to bring The CUBE and the EPL Book Bus for TWO evenings of fun, interactive literacy activities! Join us from 6:00-7:00 p.m. Nov. 2 or Nov. 16 at the Dunlap Branch Library, 58485 CR 13, Elkhart. #ConcordReadsTogether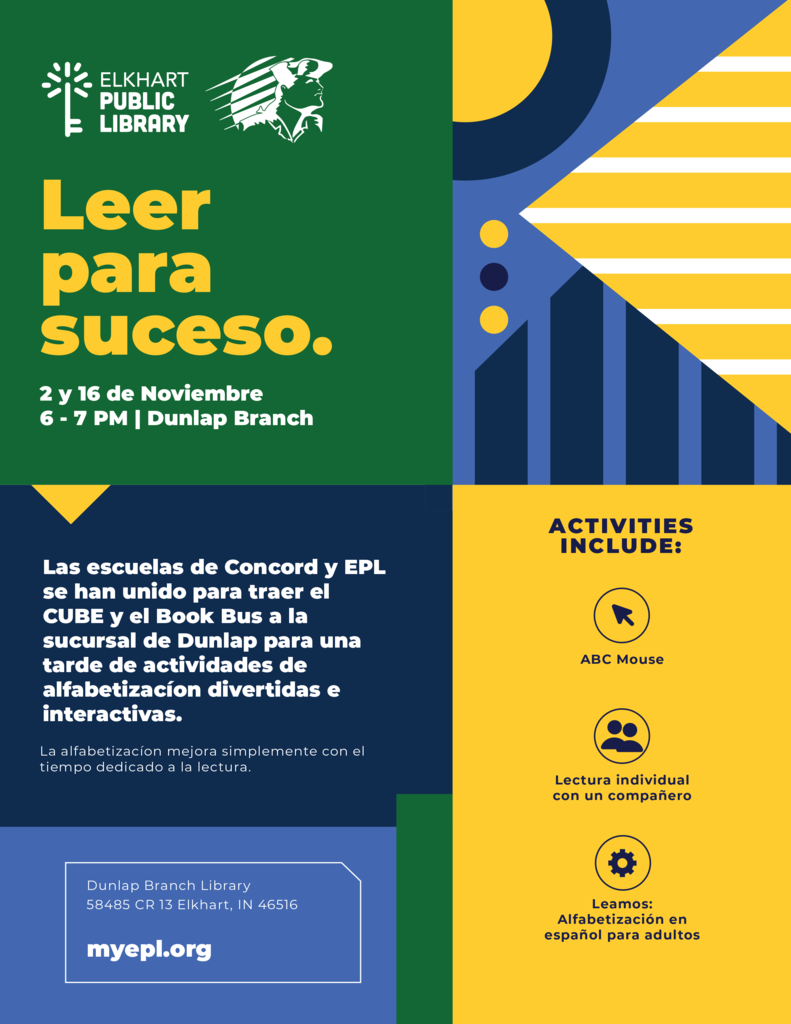 Concerned about the amount of time your child spends looking at a screen? We have tips for you that will help! Join our next Triple P Session on Nov. 3 @6pm being held at Concord Intermediate School.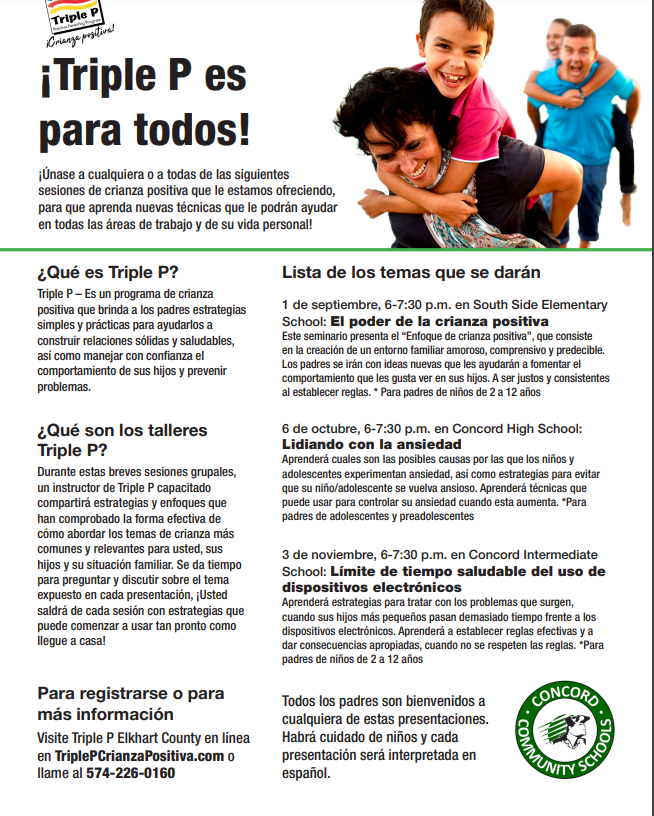 October Pictures in Review…let's go! 1. Students enjoying Read Write Move Day. It was a beautiful day full of activities to grow our minds and bodies. 🕺 2. .Mrs. McKellar's class and Mrs. Snyder's classes have been Steppin It Up in Specials. Check out their shiny trophy! 🏆 3. Families learning together at Kinder Night. 😍 4. All smiles from this crew at the end of Read Write Move Day. Our staff is second to none! 🥇💚🥇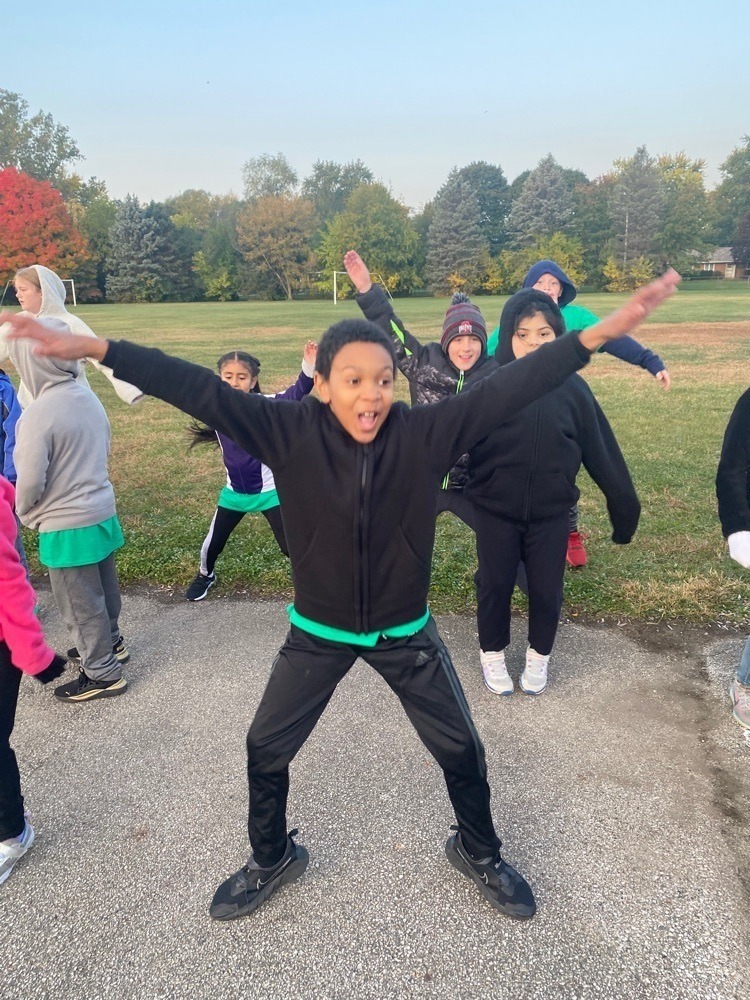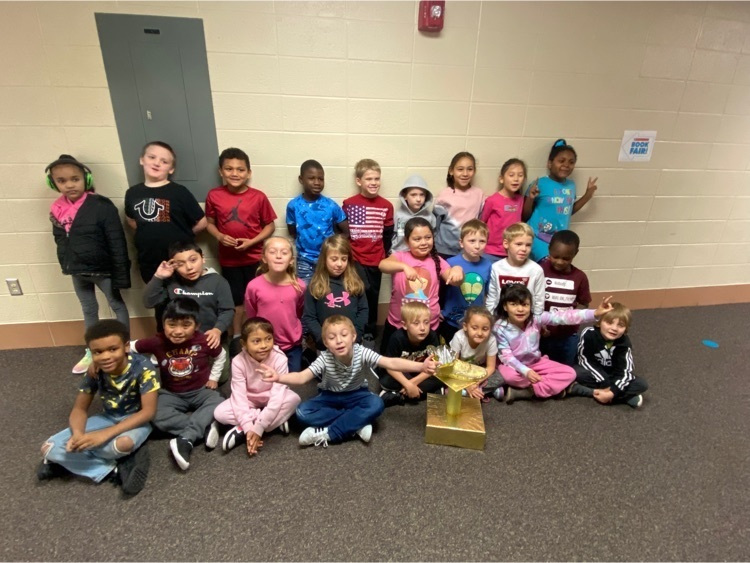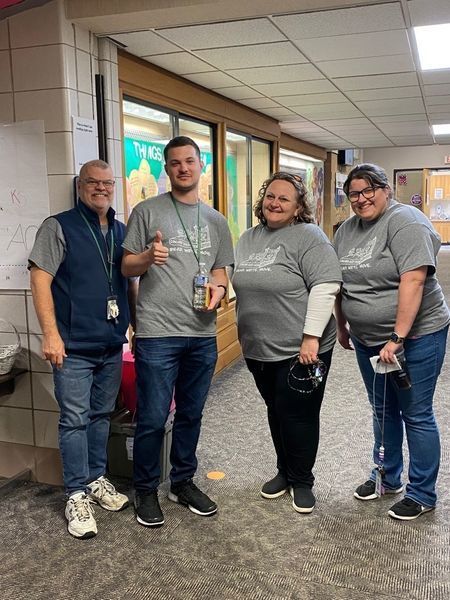 Applications are now available online for families with children under age 14 who are in need of Christmas Assistance this holiday season! Apply online at
https://saangeltree.org/
The deadline to apply is November 4!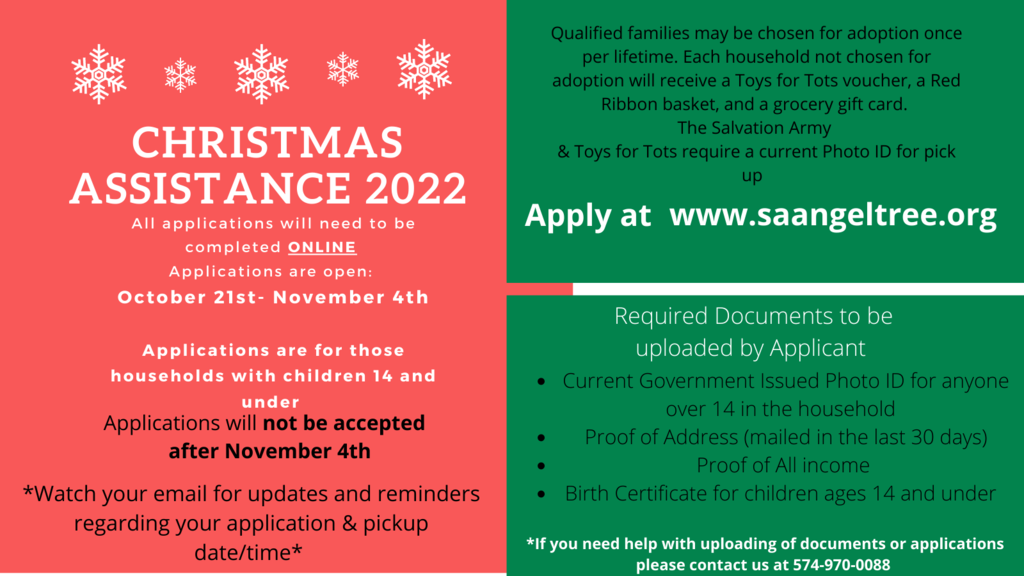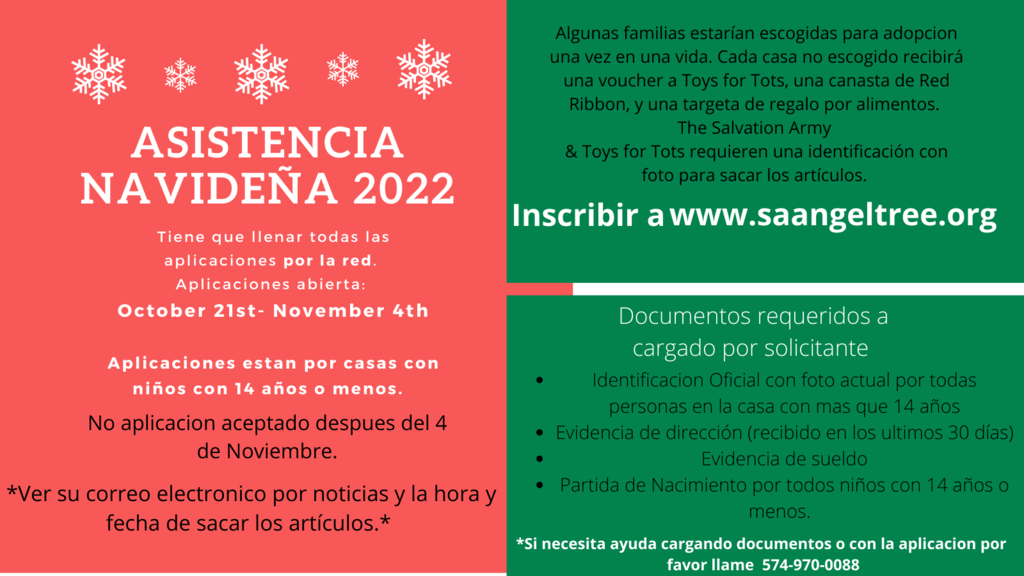 🚌 National School Bus Safety Week! 🚌 This week serves as a reminder about the important role that we all play in keeping students safe. School buses are one of the safest vehicles on the road. Students who ride the bus are more likely to get to school safely, than those who are driven to school in a car. That is because school buses are designed with keeping children safe in mind. Thank you for following school bus safety rules and keeping our kids safe! Lastly, thank you to our bus drivers who go above and beyond to ensure the safety of students to and from school! We appreciate you! #ConcordPride #StaySafeConcord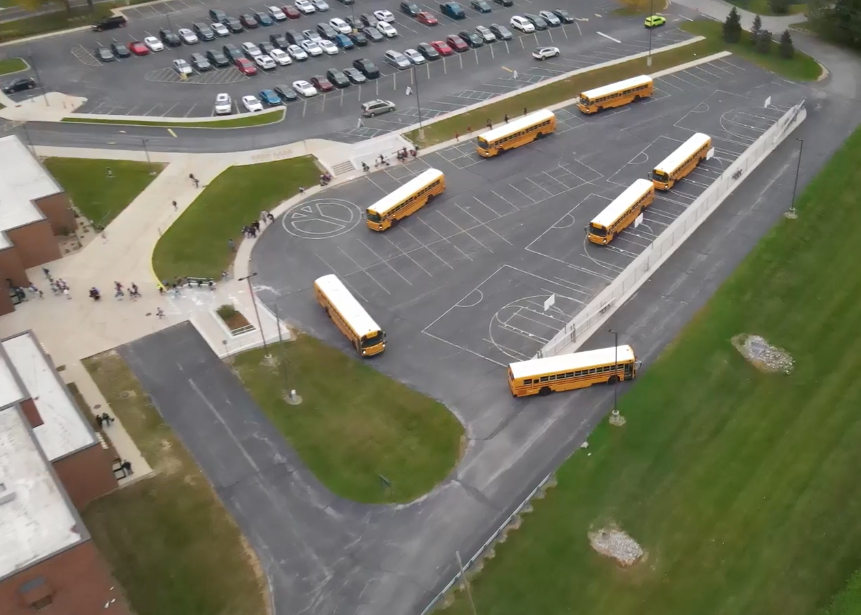 The Elkhart Flames Soccer Club will host Spring Evaluations from 5:30-6:30 p.m. October 20 at NIBCO Soccer Fields, 700 Riverview Ave, Elkhart. Pre-registration required! Spring fees include winter training at Goshen Soccer Academy. More information:
https://www.ecusoccer.com
The sun is shining bright on us today as our whole school participates in reading, writing and movement activities. Read, Write, Move Day is officially underway! 💚 #southsiderocks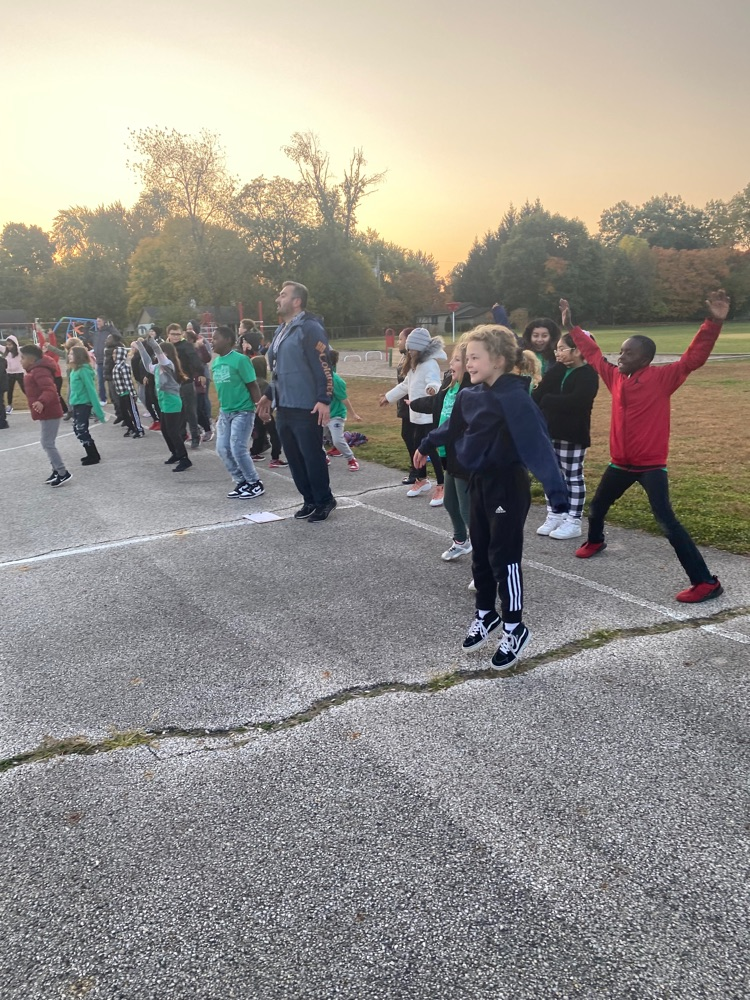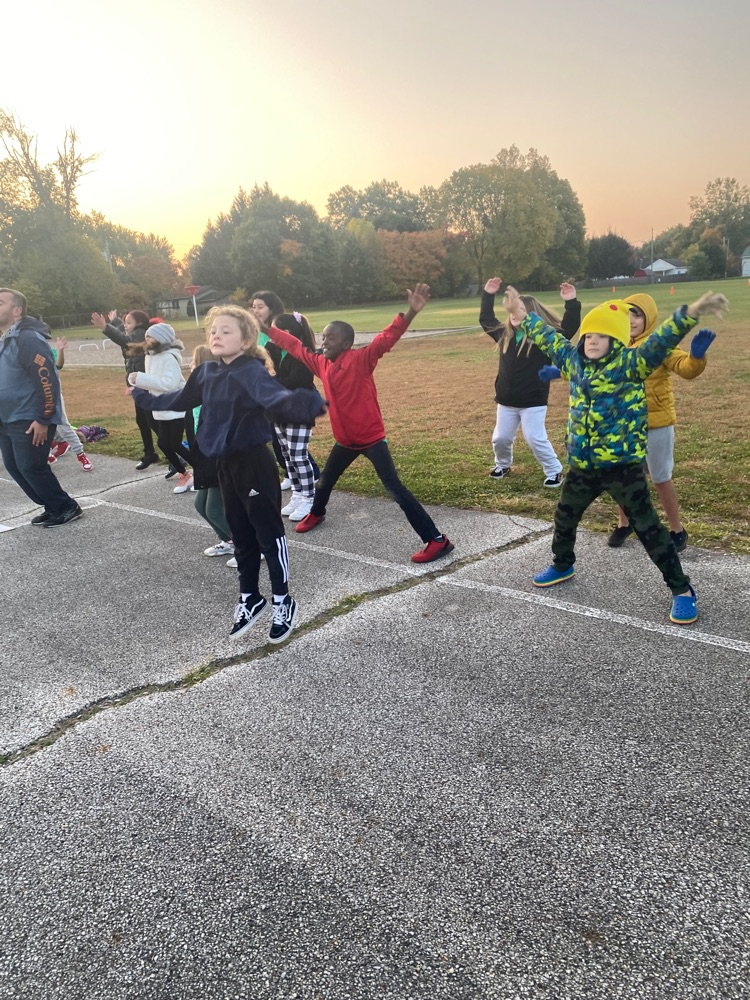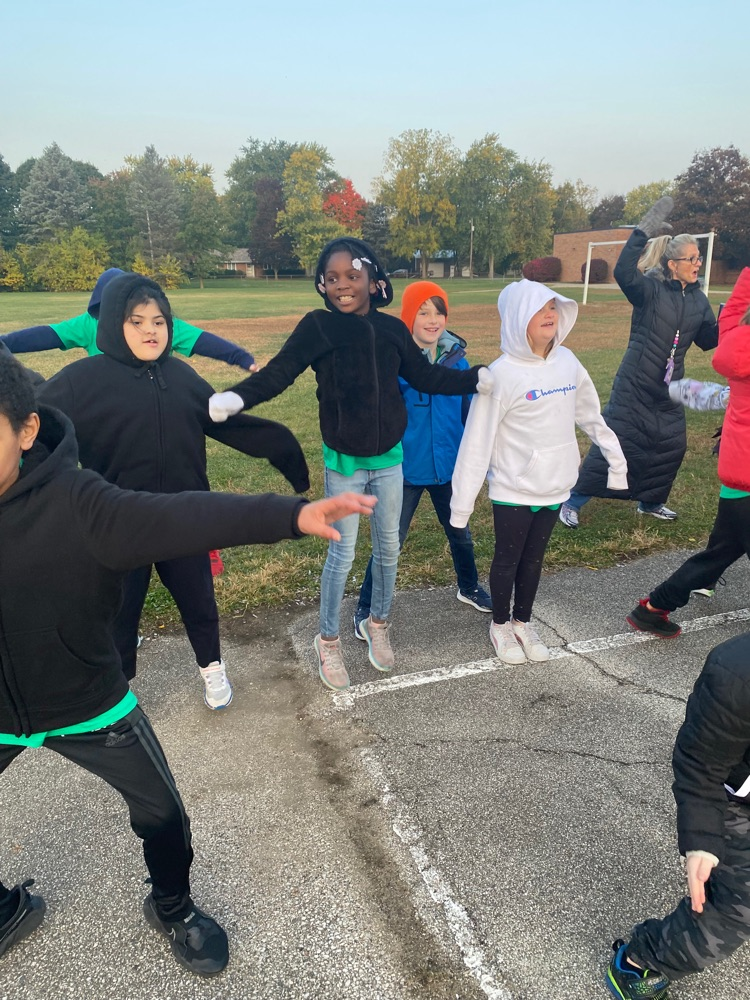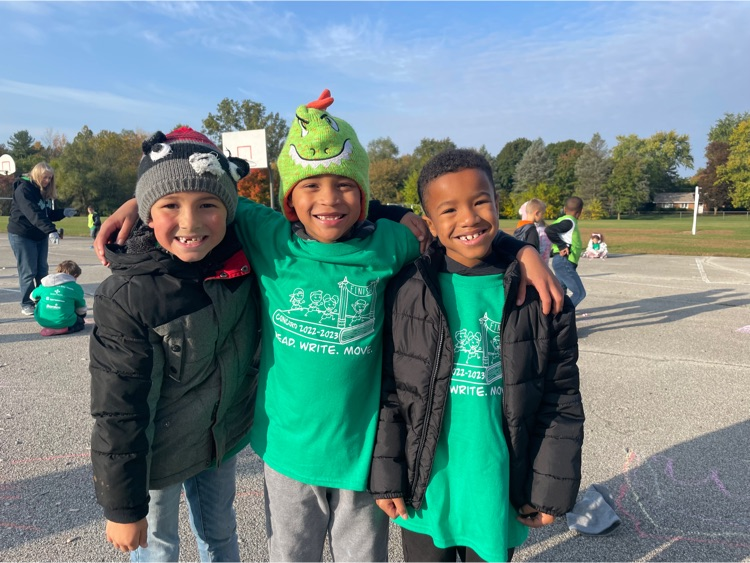 MARK YOUR CALENDAR: The second parent night in the fall Triple P series will begin at 6:00 p.m. on October 6 at Concord High School. The topic is "Coping with Anxiety" and is recommended for parents of teens and preteens. Register online at
http://elkhartcountyparents.org
or call 574-226-0160.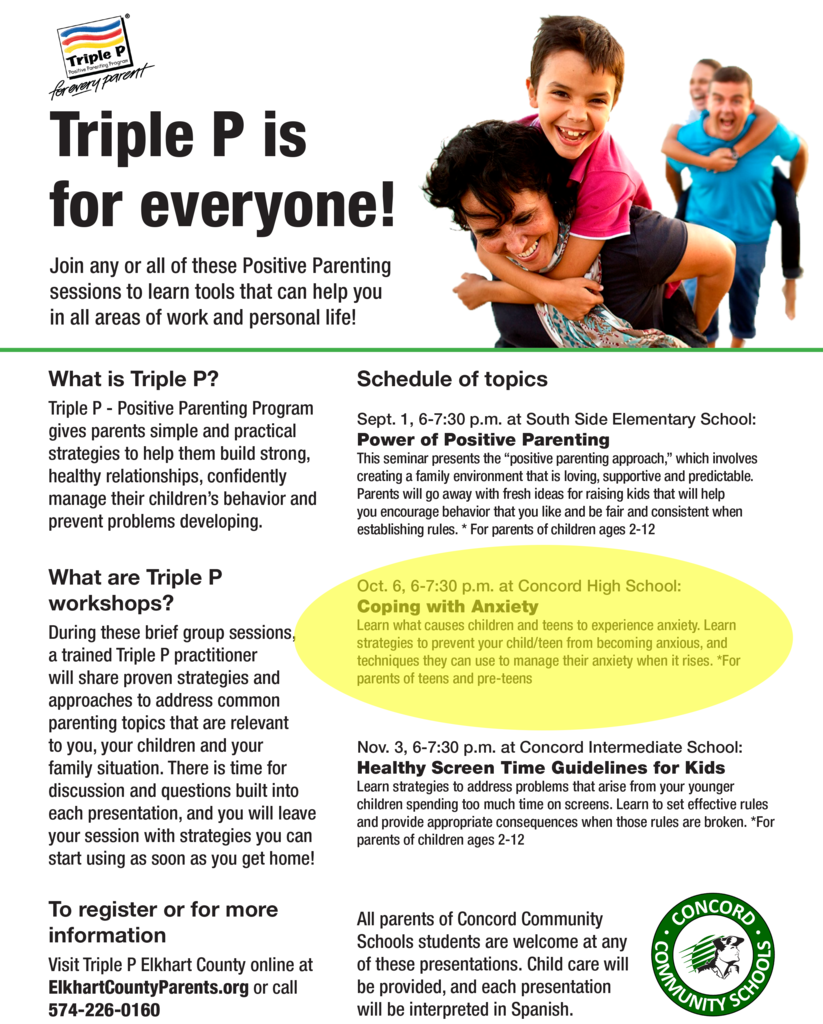 We are planning lots of fun events for this year. Come and join our PTO team. Be sure that you are sharing your voice and your input. We look forward to see you Monday at 3:30pm!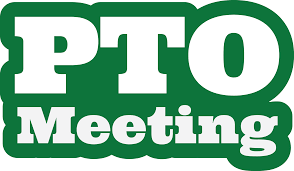 Concord schools will have a two hour delay today (Tuesday, Sept. 13) due to fog. Las escuelas de Concord tendrán un retraso de dos horas hoy (martes 13 de septiembre) debido a la niebla.

Our all star students at Concord South Side have been learning the PBIS Schoolwide expectations! 💚We Choose to be Responsible 💚Stay Safe 💚Show Respect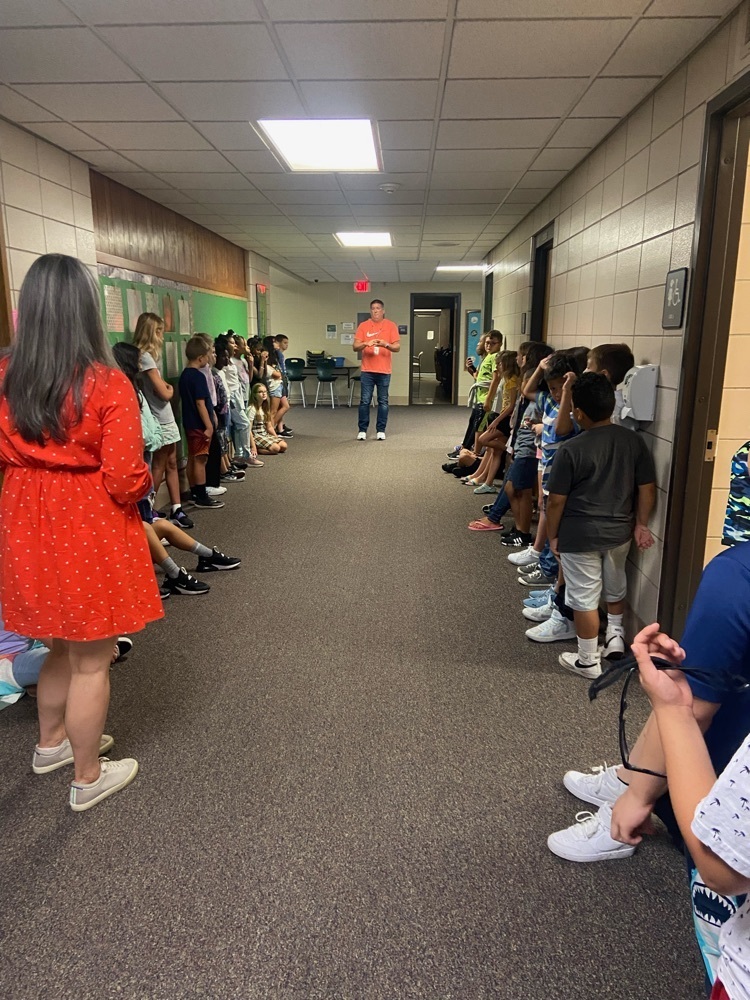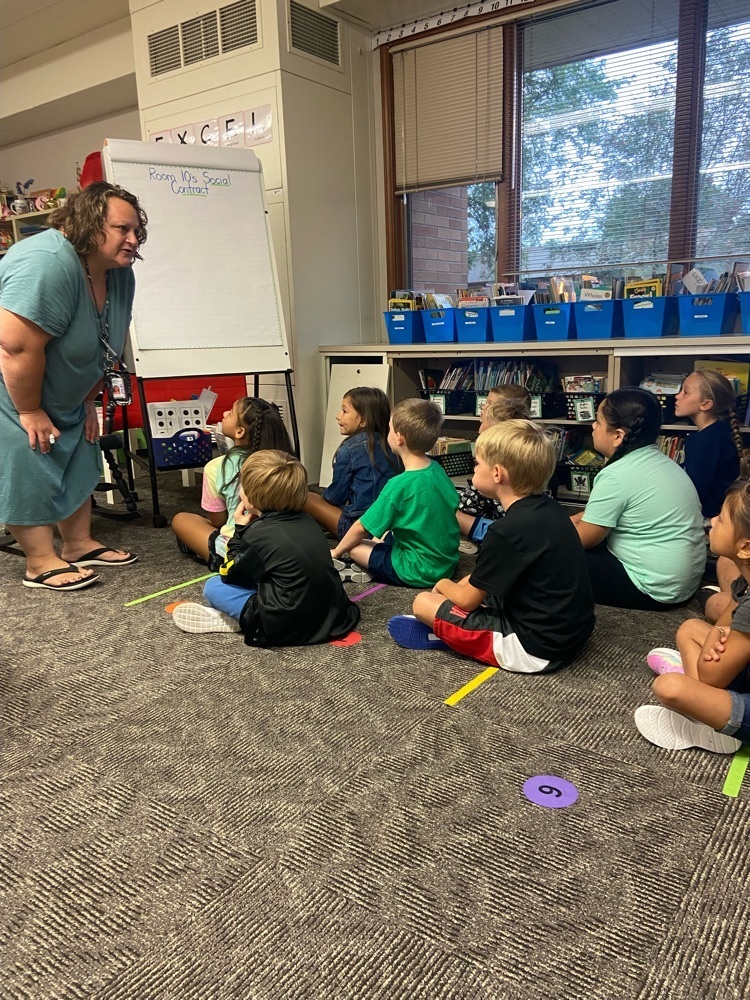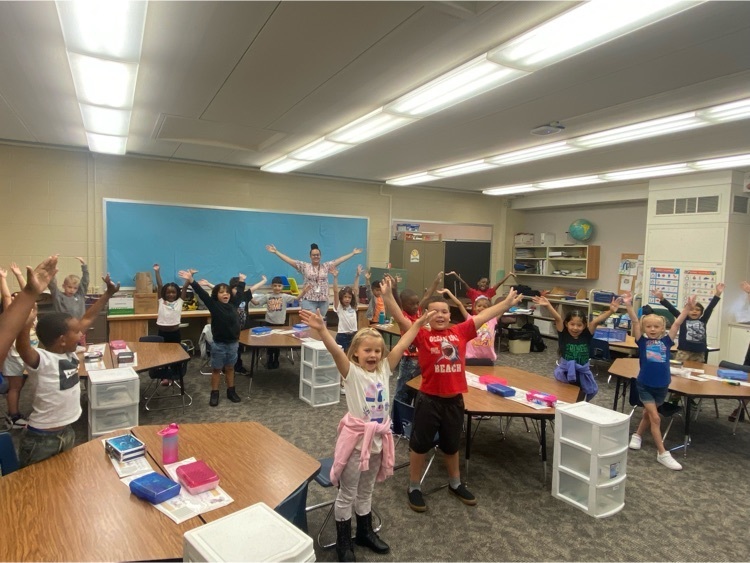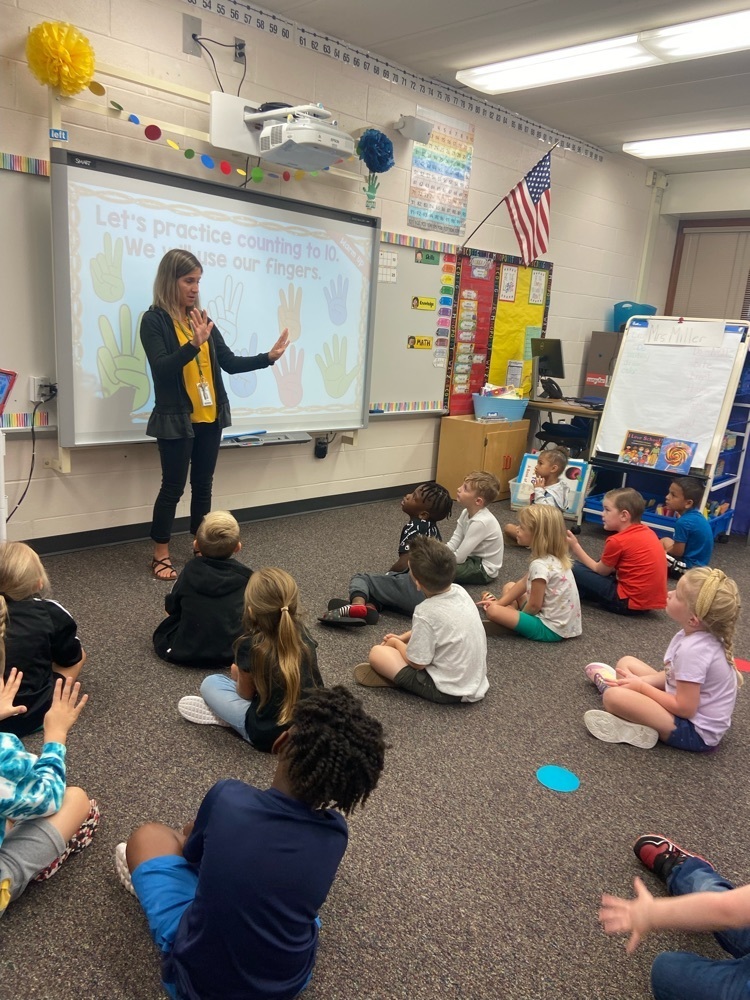 We had a busy 8 days of school learning routines, having fun and building relationships with our students. Tonight we will get rest and get back at it tomorrow! #southsiderocks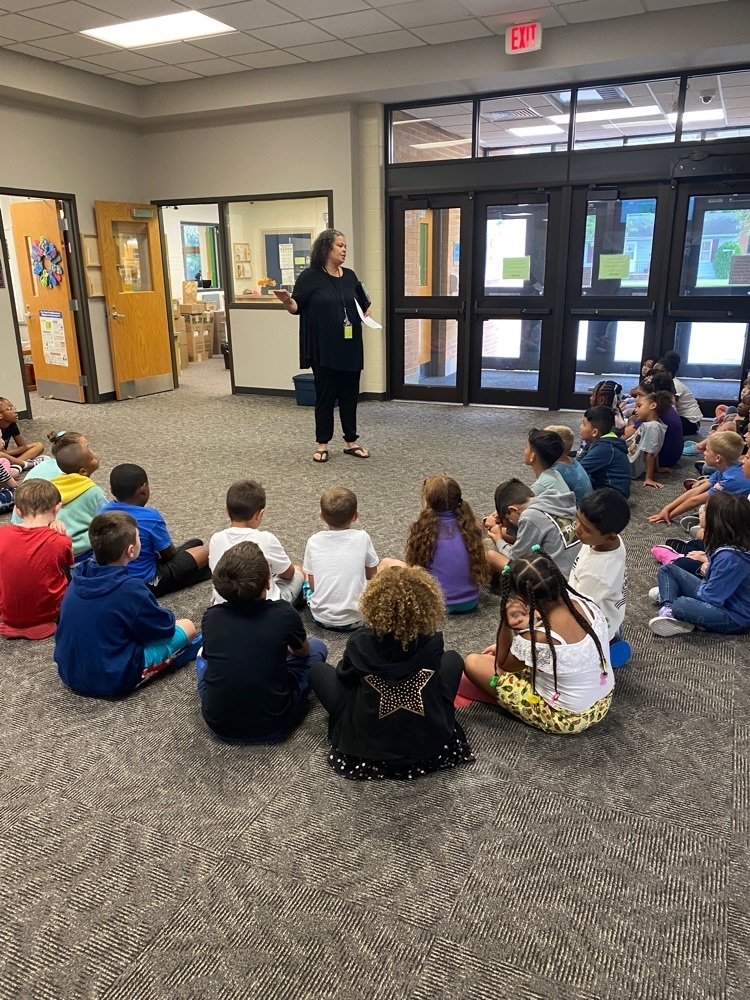 Triple P - Positive Parenting Program has several workshops planned this fall to support Concord families! To register, go online to
https://elkhartcountyparents.org
or call 574-226-0160. #ConcordPride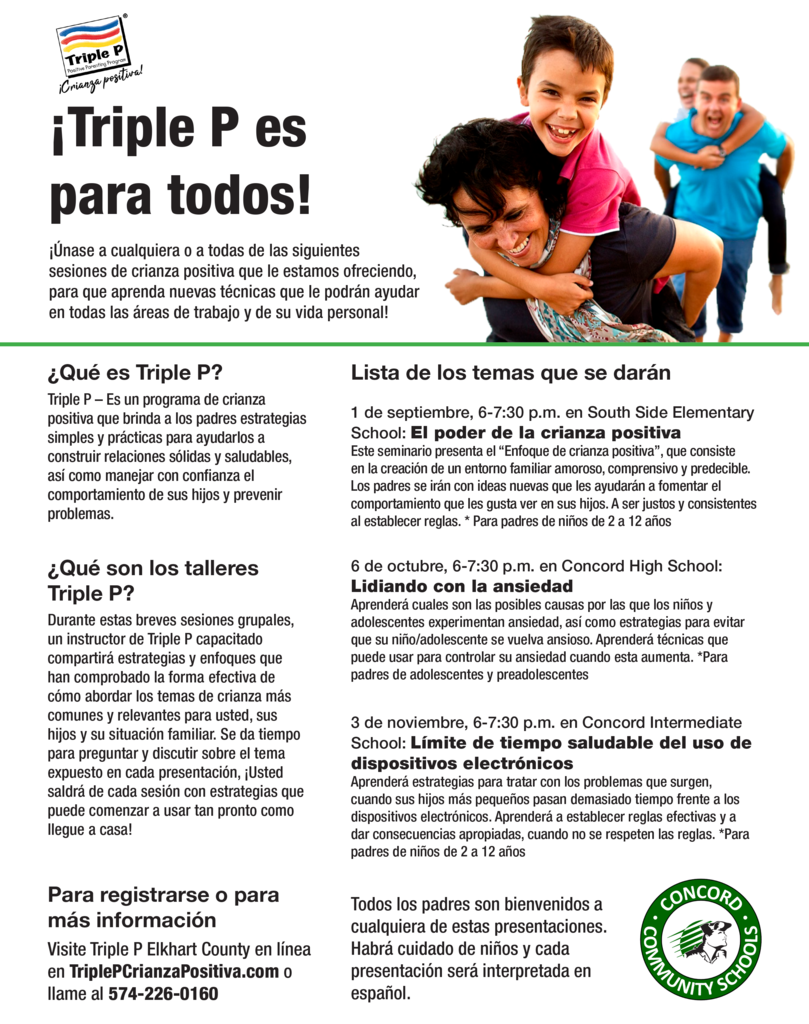 A special 'Thank you' to Dunlap United Methodists Church for the gracious donation of school supplies, for our students! We always appreciate seeing Ms. Tobi and Ms. Carol! 💚💚 #southsiderocks #concordpride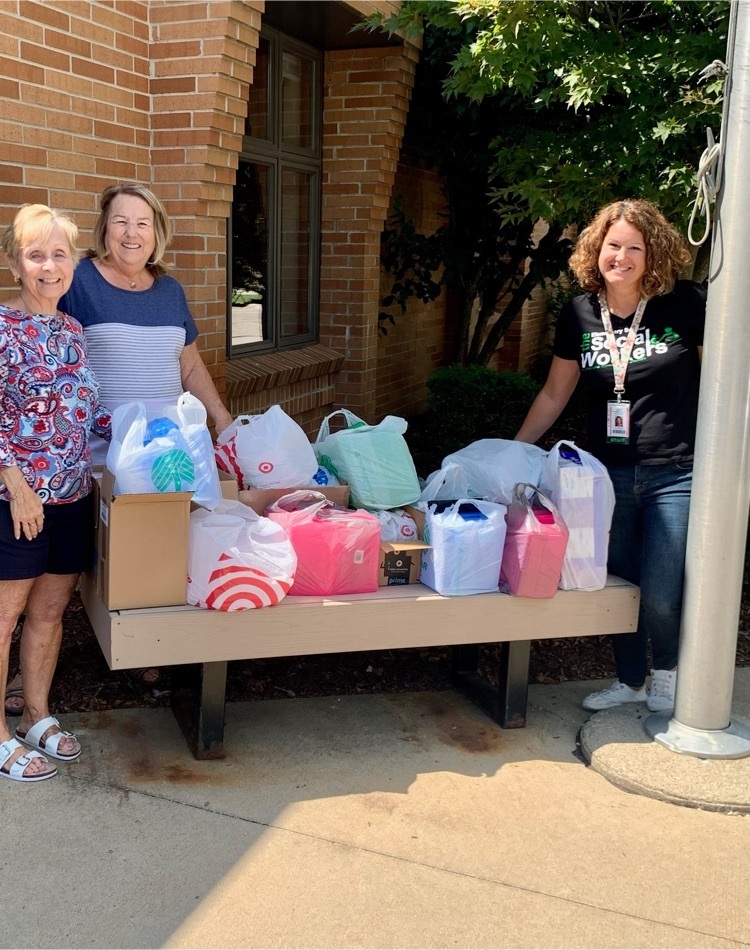 Thank you South Side Families and staff for a successful afternoon at the CUBE. The free book giveaway, popsicles and school paperwork were a big hit. See you Monday evening at the Ice Cream Social!!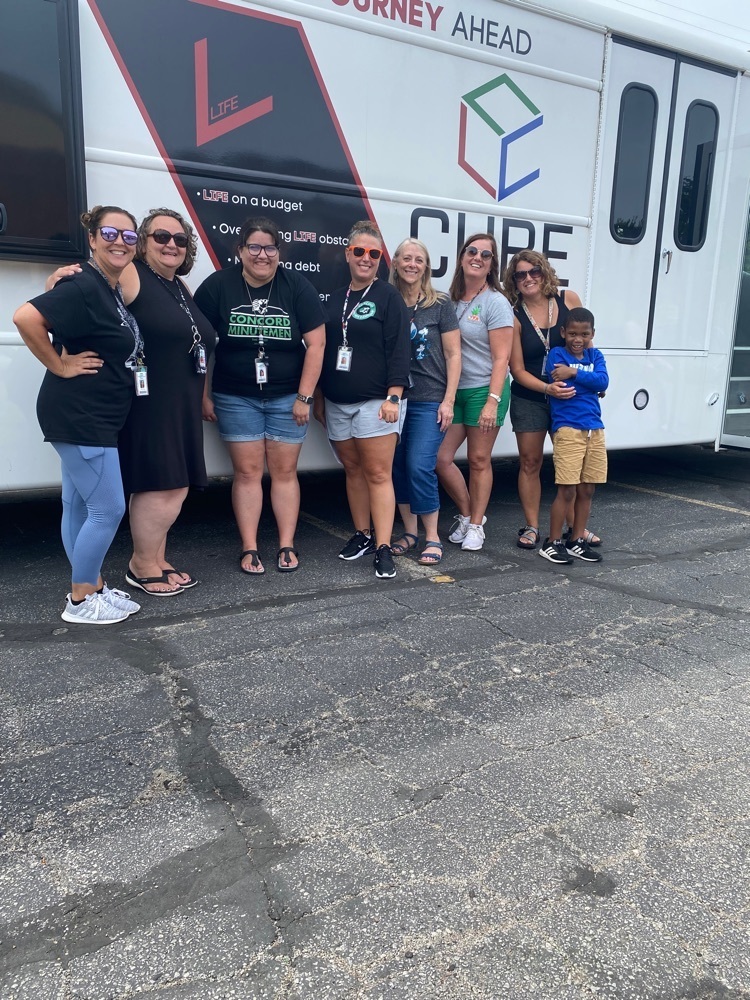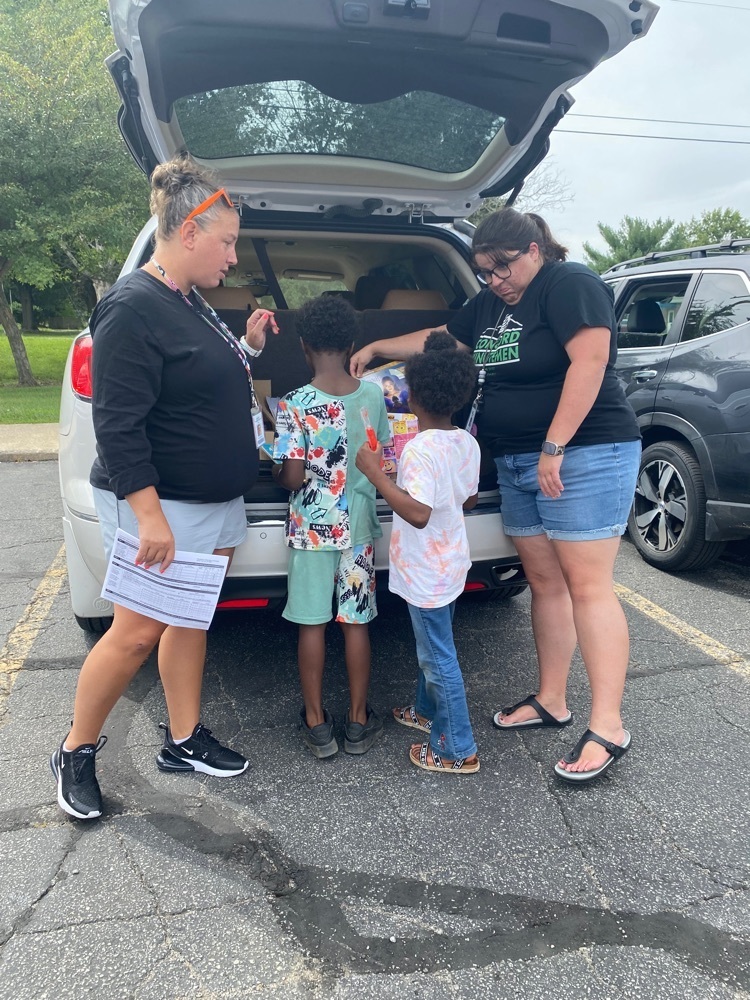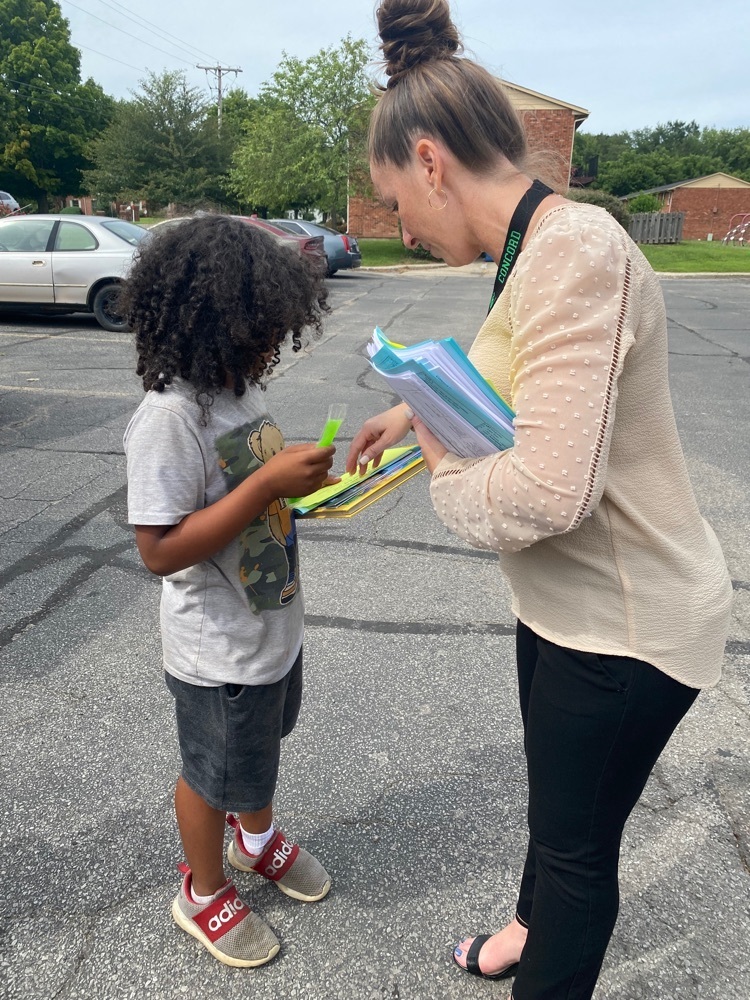 Today was our last day of Kindergarten Jump Start. Our new kinders did STEM exercises today and are ready to start school on Wednesday! Welcome Class of 2035 to South Side Elementary! We are so excited to watch you grow. Let's get started!
The South Side Staff is coming to see YOU tomorrow, and wait until you see the excitement!! Come grab free books and since it will be a beautiful day...we will bring the popsicles. We will also bring school supply lists, free/reduced forms, and other goodies. Be sure to visit the CUBE at any of the locations below. Ashton Pines 2:30pm-3:15pm Carriage House/Williamsburg 3:15pm-4:00pm