Today, 4th grade gathered to celebrate their recipients for the Academic Excellence Awards and Citizenship Awards. Please help us celebrate these amazing hard working kids!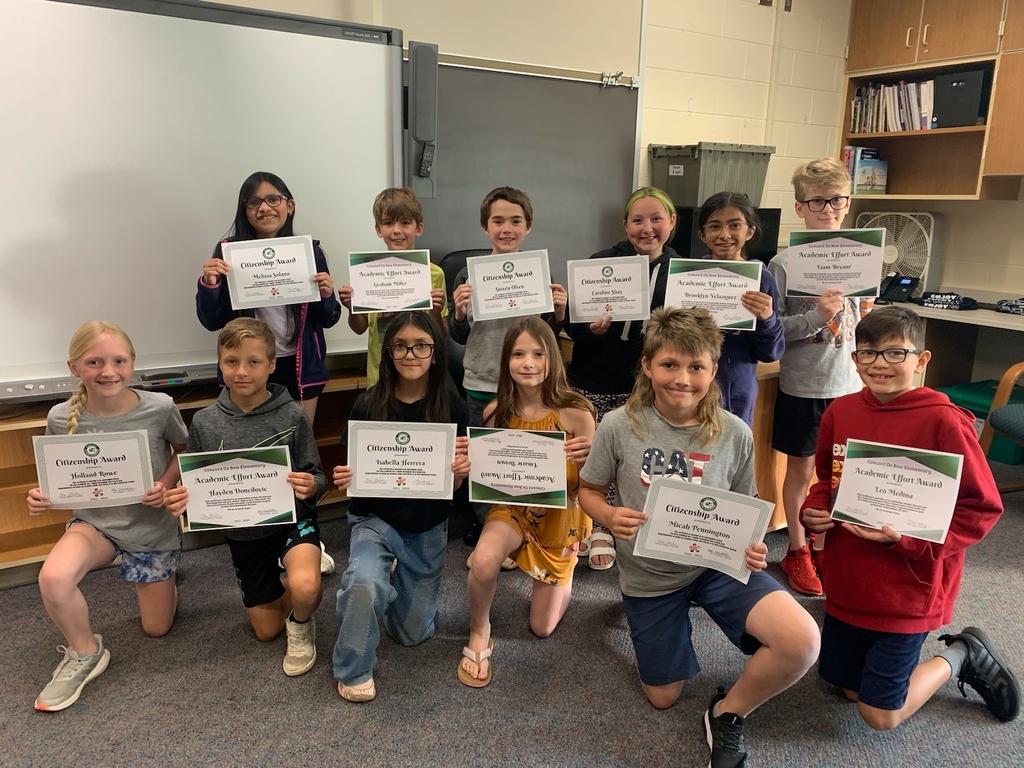 DEADLINE APPROACHING: We are accepting transfer students for the 2023-2024 school year in the following grade levels: Kindergarten, Grade 1, Grade 5, Grade 7, and Grade 9. The deadline to enroll is FRIDAY, MAY 26! Enroll online today:
https://concordschools.com/enroll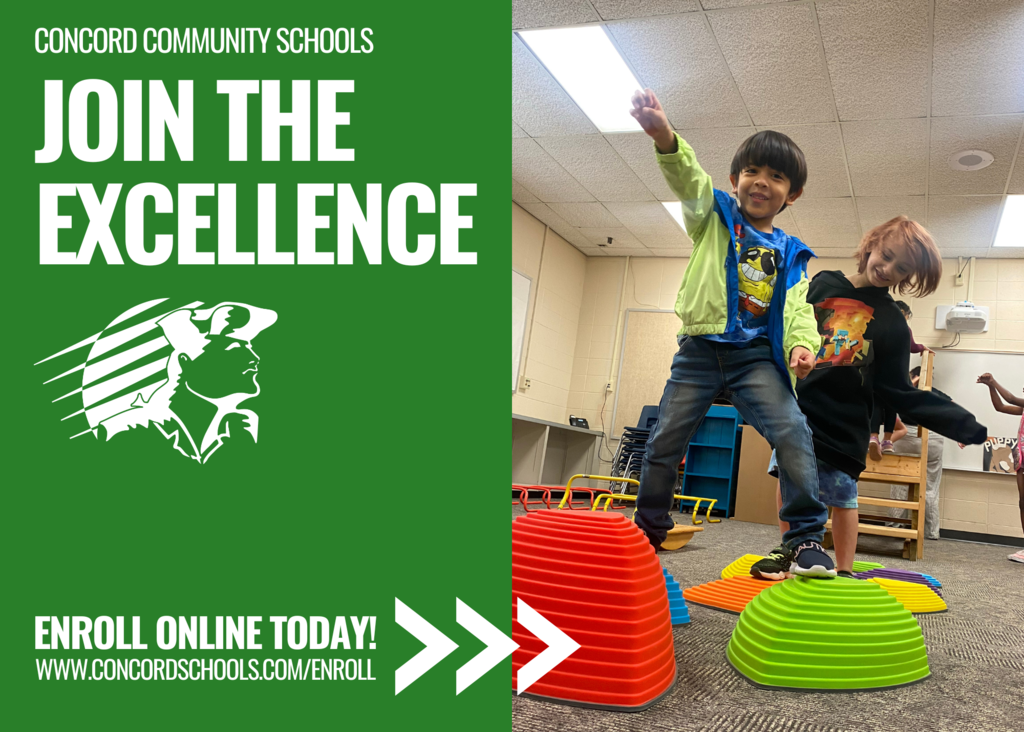 Concord Kindergarten Roundup is NEXT WEEK! East Side and Ox Bow will be held April 19, and South Side and West Side will be held April 20. Both events will be held from 5:00-6:30 p.m. Save time by enrolling your child online today at
www.concordschools.com/enroll
! #ConcordPride

Confidence, creativity and friendship are what Camp Invention is all about! Save $15 when you register your child for STEM summer learning at Concord Ox Bow. You won't want to miss this! Use SUM15 to save. More info: invent.org/mylocalcamp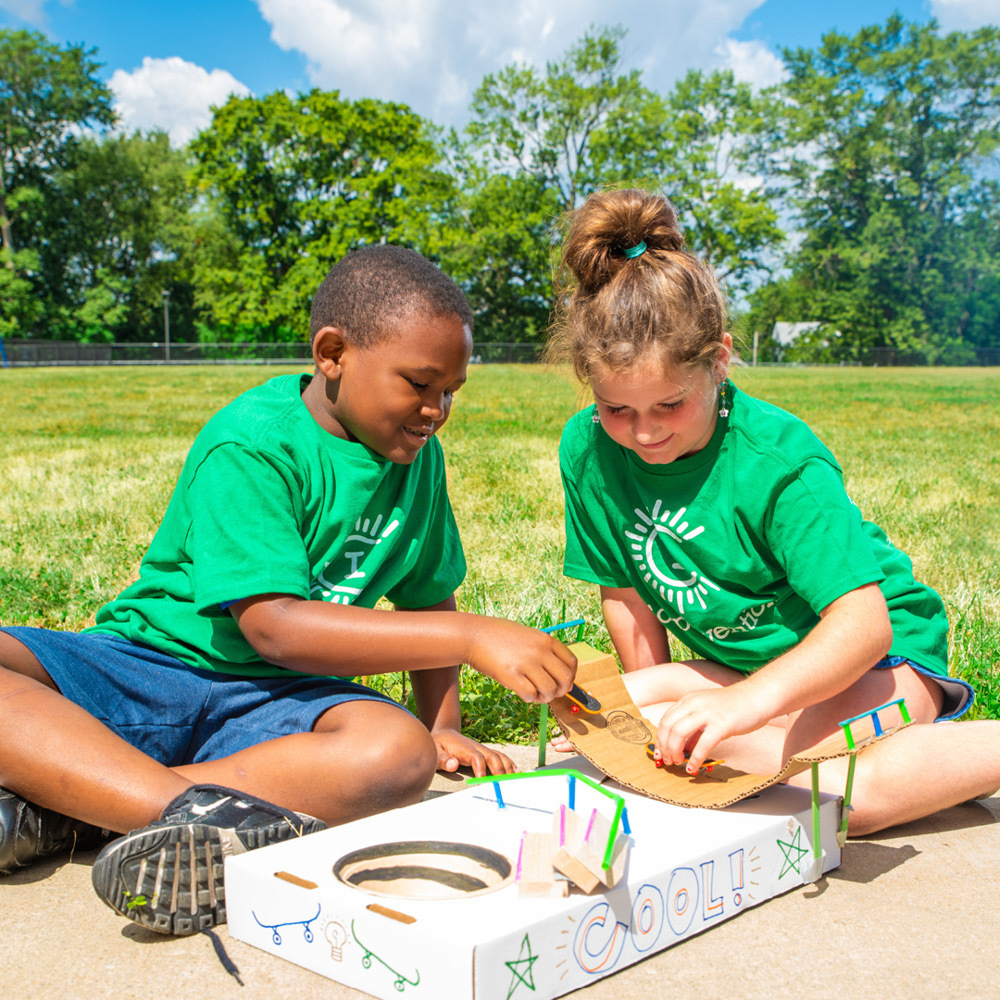 Mark your post-Spring Break calendars! The next free Triple P Parent Night is at Concord East Side on Thursday, April 13, at 6:00 p.m. The topic is strategies to help children (ages 2-12) cope with stress and disappointment. Child care will be provided! #ConcordPride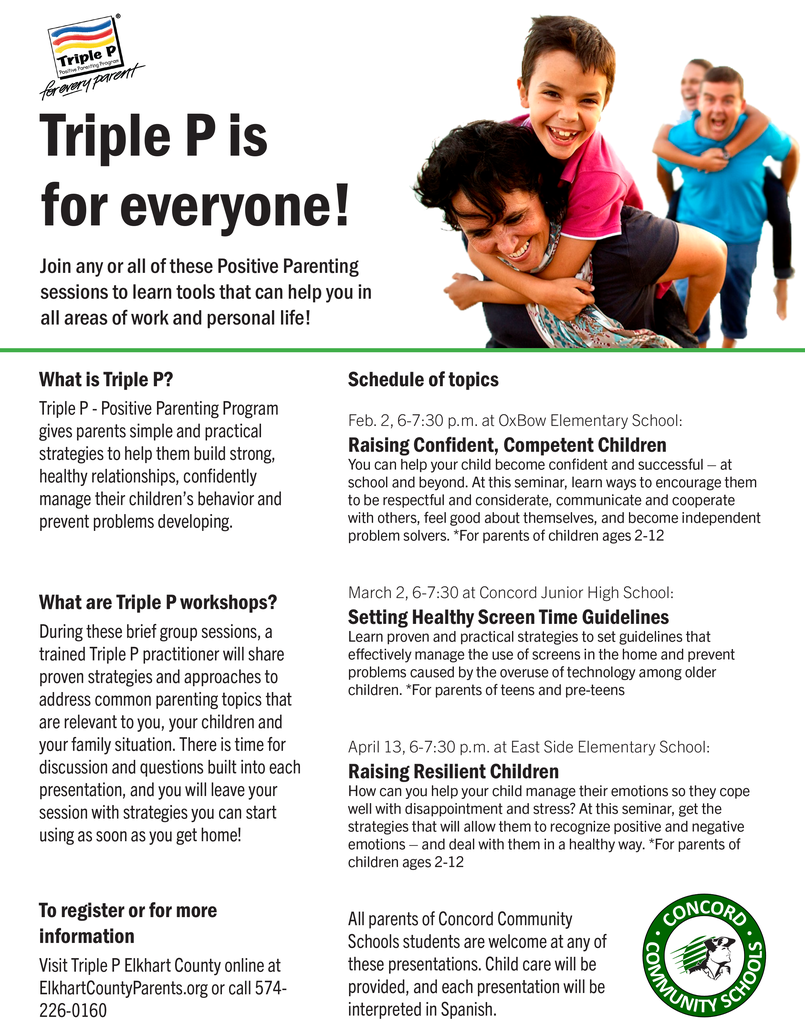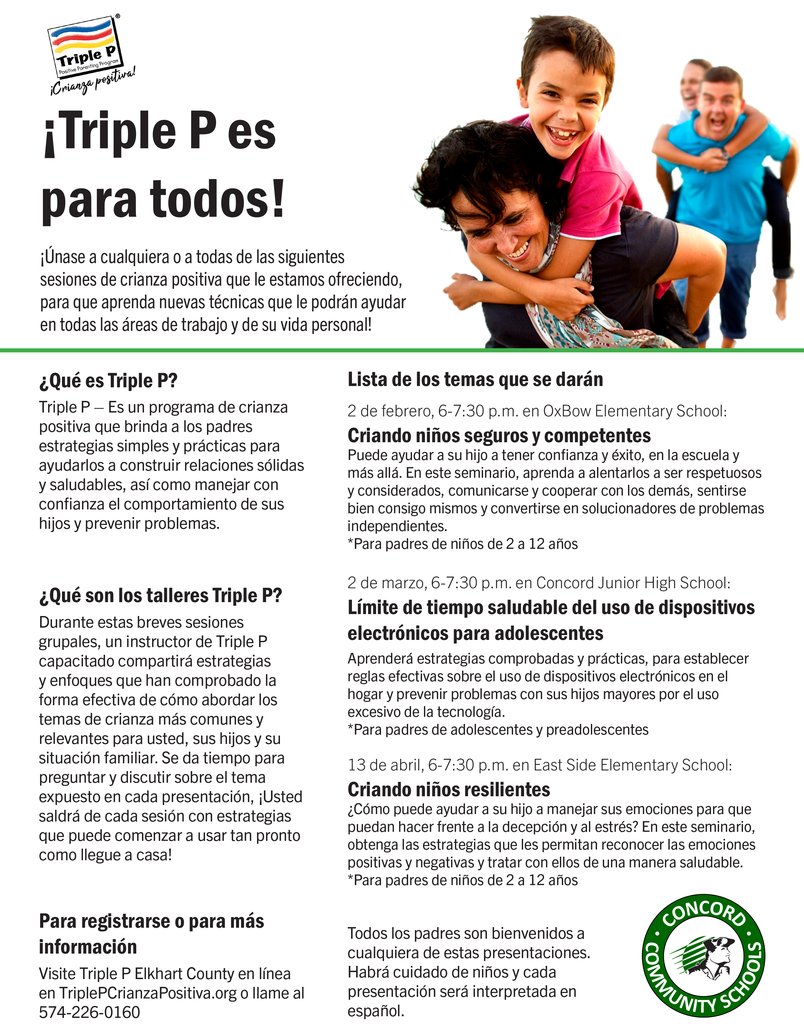 Mark your post-Spring Break calendars! The next free Triple P Parent Night is at Concord East Side on Thursday, April 13, at 6:00 p.m. The topic is strategies to help children (ages 2-12) cope with stress and disappointment. Child care will be provided! #ConcordPride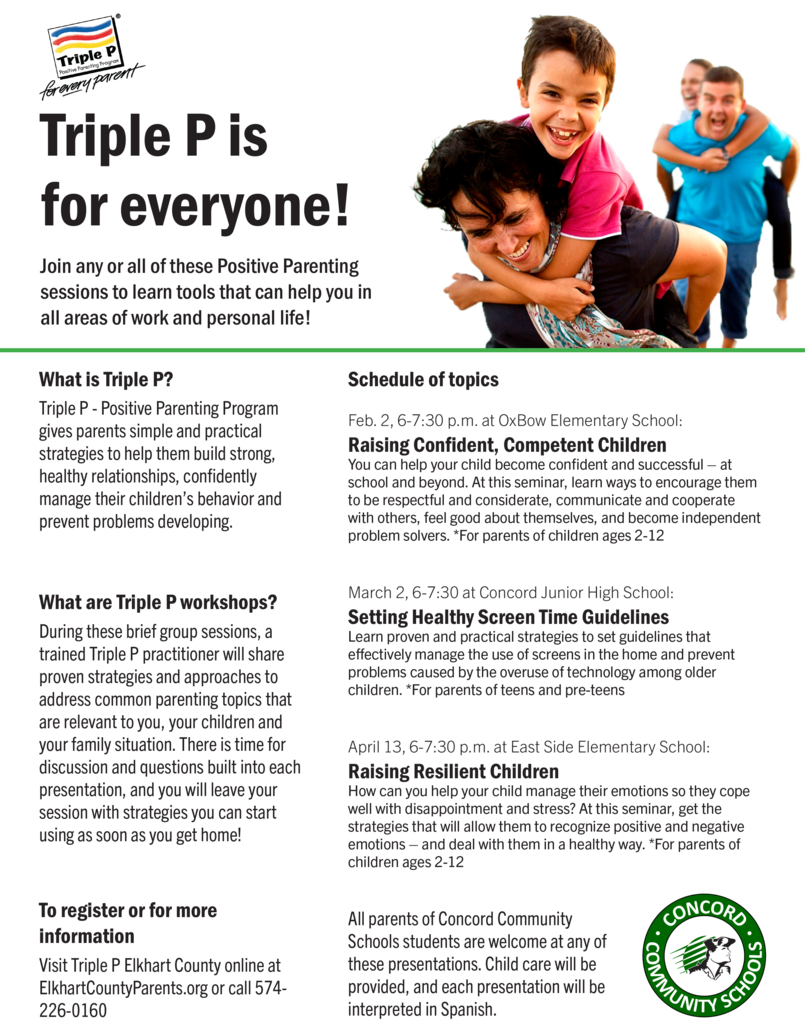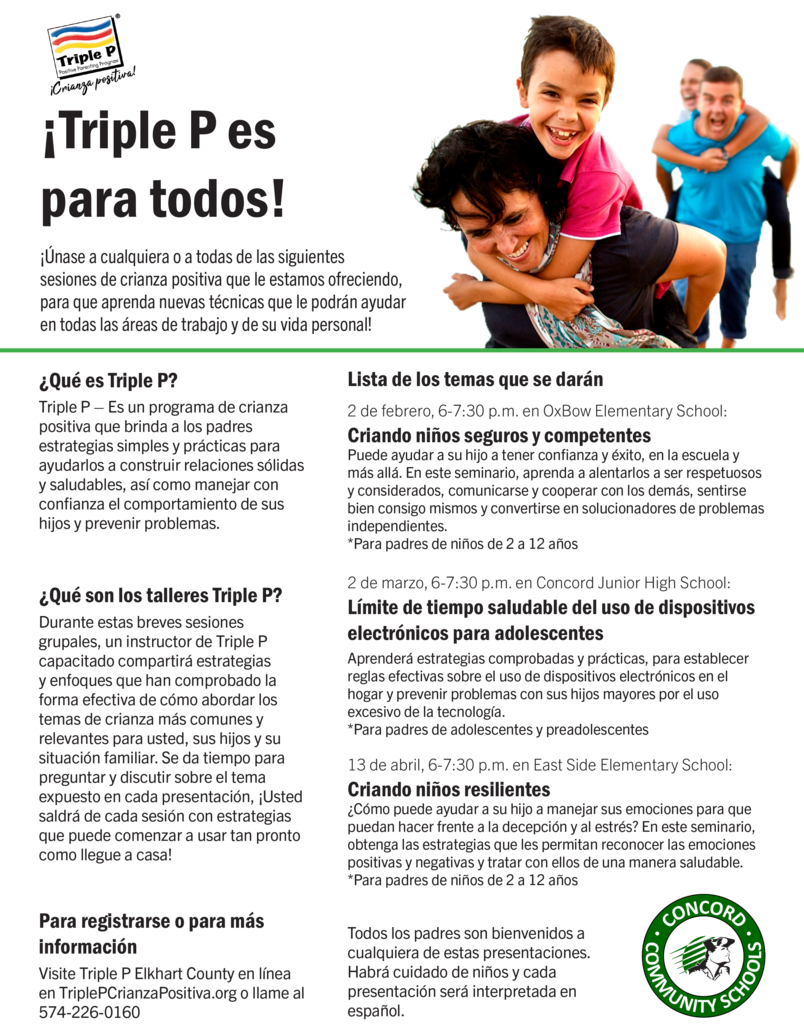 Yesterday, Cynthia Guzman, was recognized at the Lerner by the Kiwanis Club. Cynthia was nominated by her fourth grade teacher Mrs. Long as the recipient of the Kiwanis K.i.D award. Mrs. Long nominated Cynthia for this award because of her hard, growth, and effort.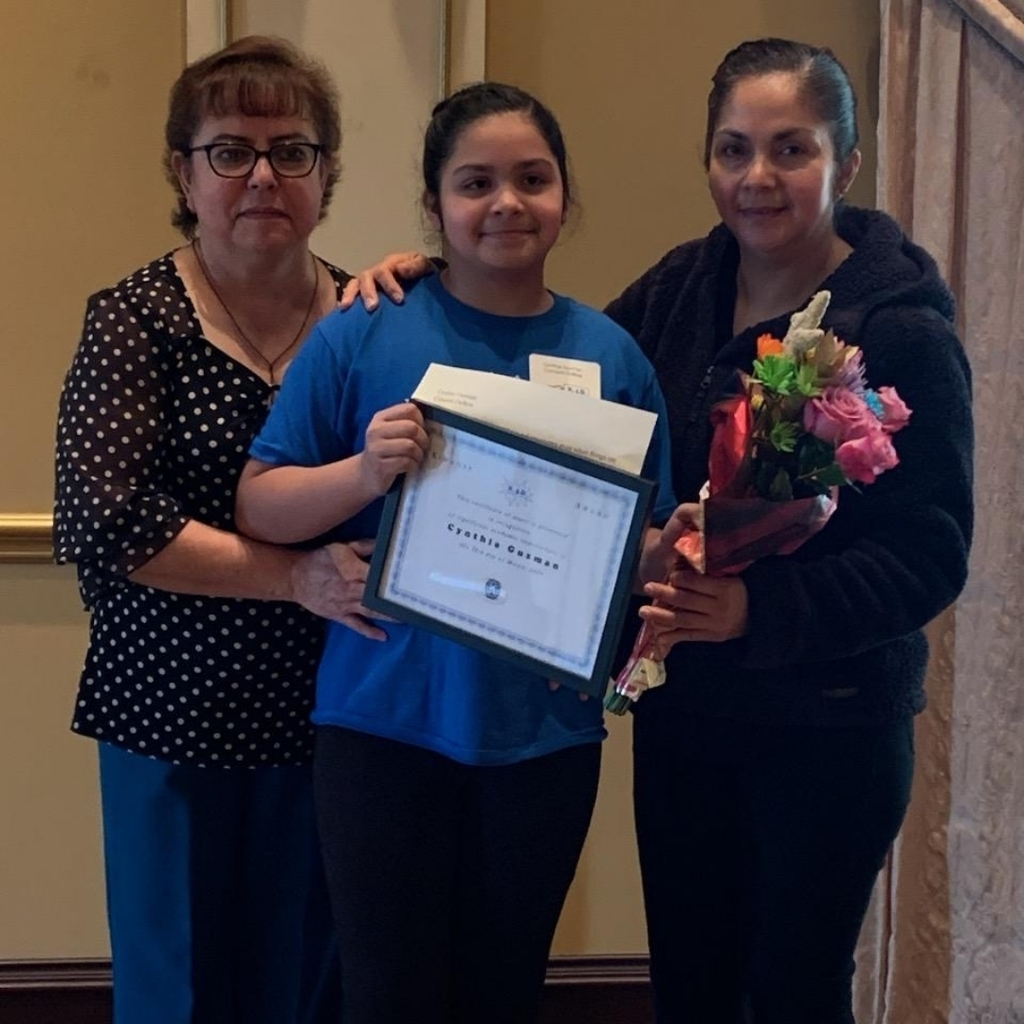 Four of our fabulous fourth graders recently received a "Knowledge is Dynamite" award from the Kiwanis Club of Elkhart! From left, Kayiona Talley (South Side), Sajia Henagan (East Side), Cynthia Guzman (Ox Bow), and Perla Navarro (West Side). Each school nominated a student to receive the award. ABOUT THE AWARD "'Knowledge is Dynamite" is an award that celebrates a child's realization that education and hard work is a GOOD thing, that effort in the classroom and work at home bring accomplishment, that learning and knowledge has so much potential power it is like the explosive dynamite. We honor kids that are good leaders, who are kind, respectful, hard-working, diligent and an overall great kid. This may not be the child that gets the best grades or is picked first at recess for a game, but this is someone that makes the teachers day a good one, even on the bad days, and someone that you would all be proud to represent your school outside of your walls.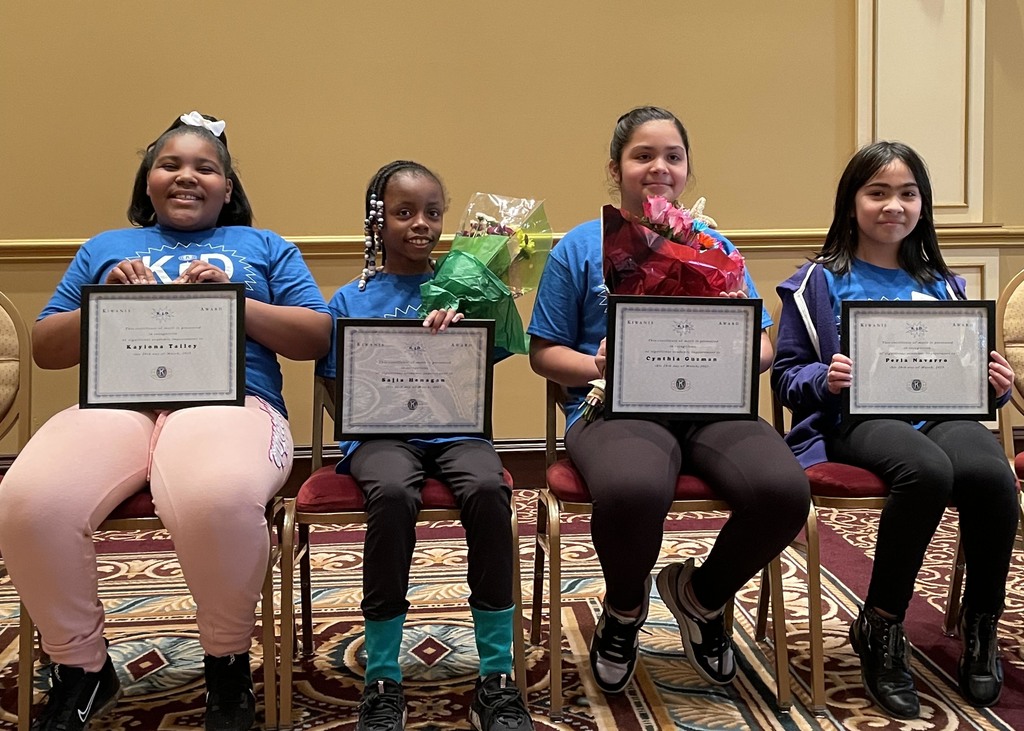 The Ox Bow Zaar Online Silent Auction is LIVE and open for bids! Place your bids online now through Friday, March 10th. Bidding will close in half hour sections on March 10th starting at 6:00pm through 7:30pm.
https://www.32auctions.com/OxBowZaar2023

The Energy Well in Goshen is partnering with Concord Community Schools to offset student lunch debt! Concord supporters can use the link below to purchase a $10 ticket and go to the Energy Well on Saturday, March 11, to spend your ticket on a smoothie, tea, bomb, or coffee (or, if you aren't in town that day, you can gift it to a loved one)! For every $10 spent, the Energy Well will donate $4 to cover the cost of student meal debt.
https://form.jotform.com/230445172189053
We are deeply appreciative of the support of community partners like the Energy Well -- and grateful for your support of this initiative! #ConcordPride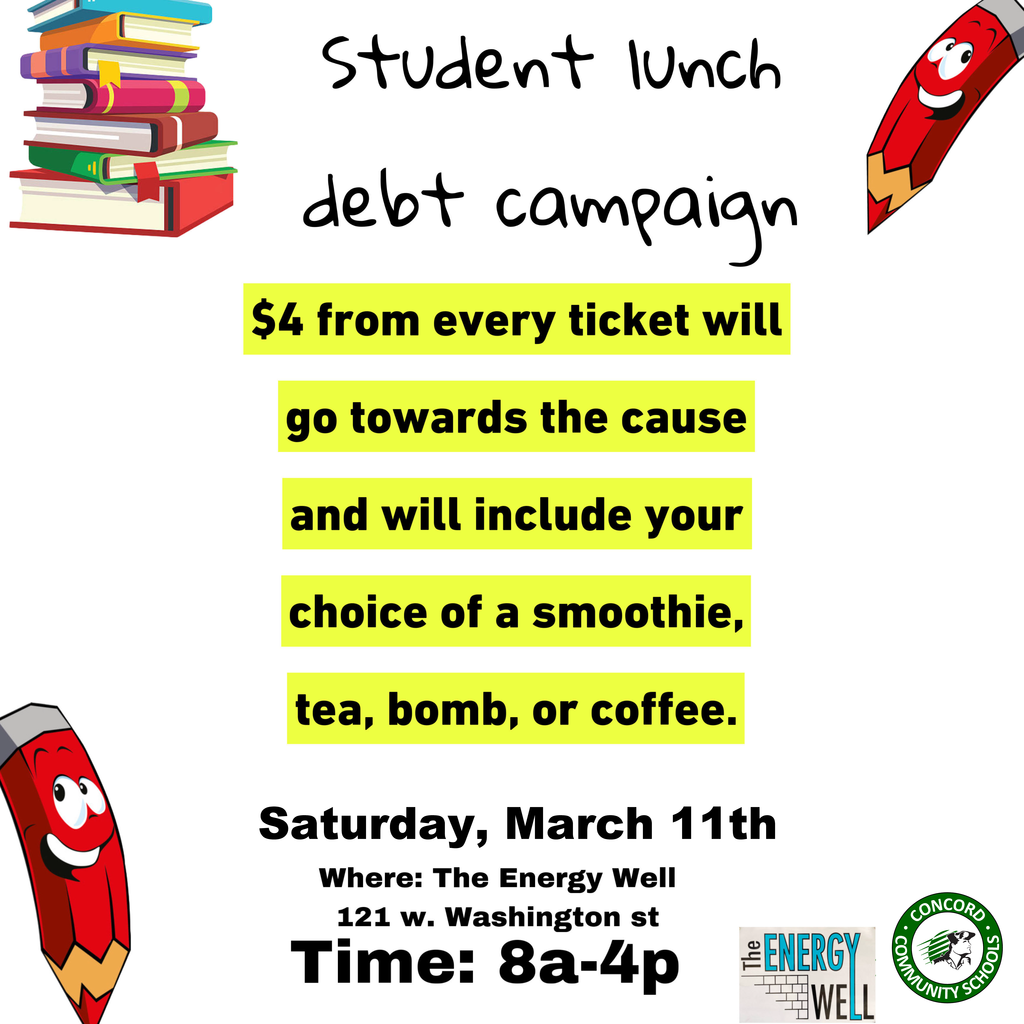 MARK YOUR CALENDARS! The next Triple P night is Thursday, March 2 from 6:00-7:30 p.m. at Concord Junior High and the topic is Setting Healthy Screen Time Guidelines. Childcare will be provided!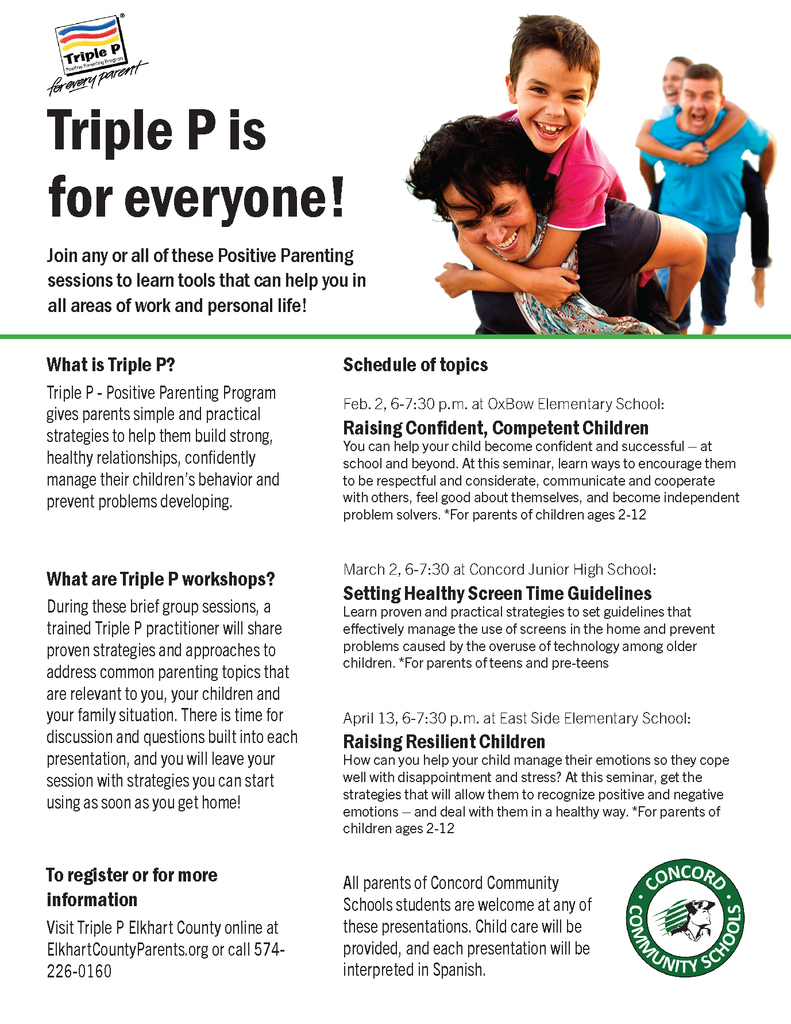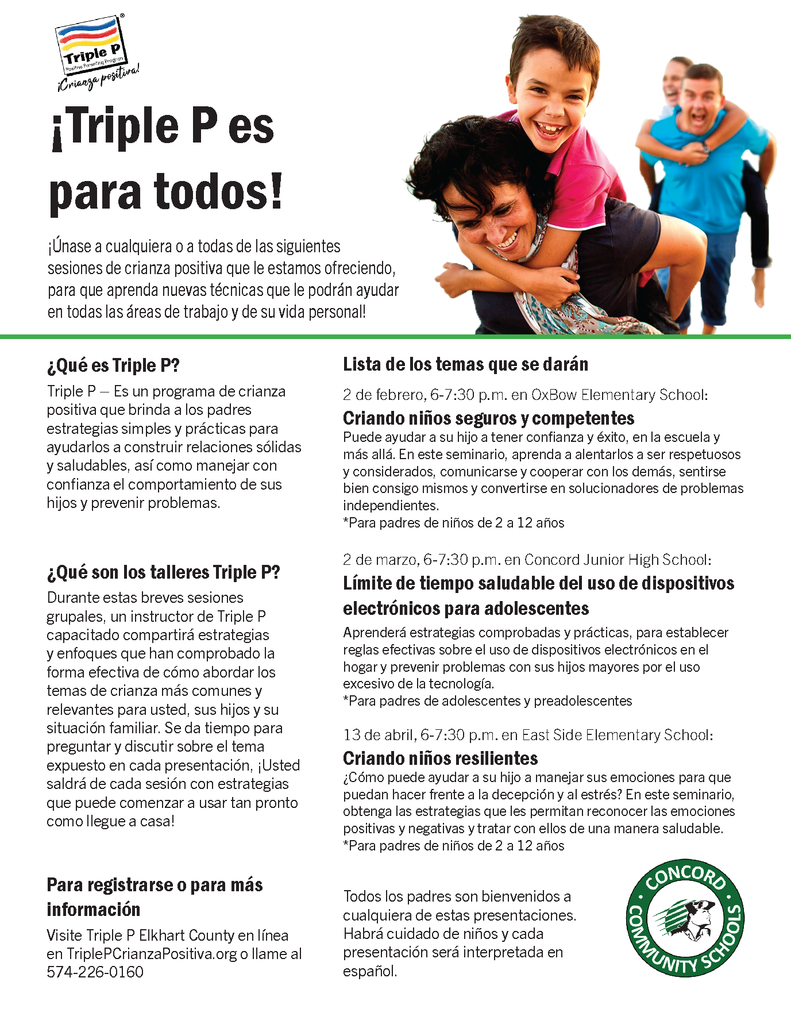 What books will you discover at the Secrets of the Sea Book Fair? Visit in person to "Sea" for yourself or shop online at efairs.literati.com. Bring the whole family for Book Fair Family Night, tonight from 6 pm to 7:30 pm!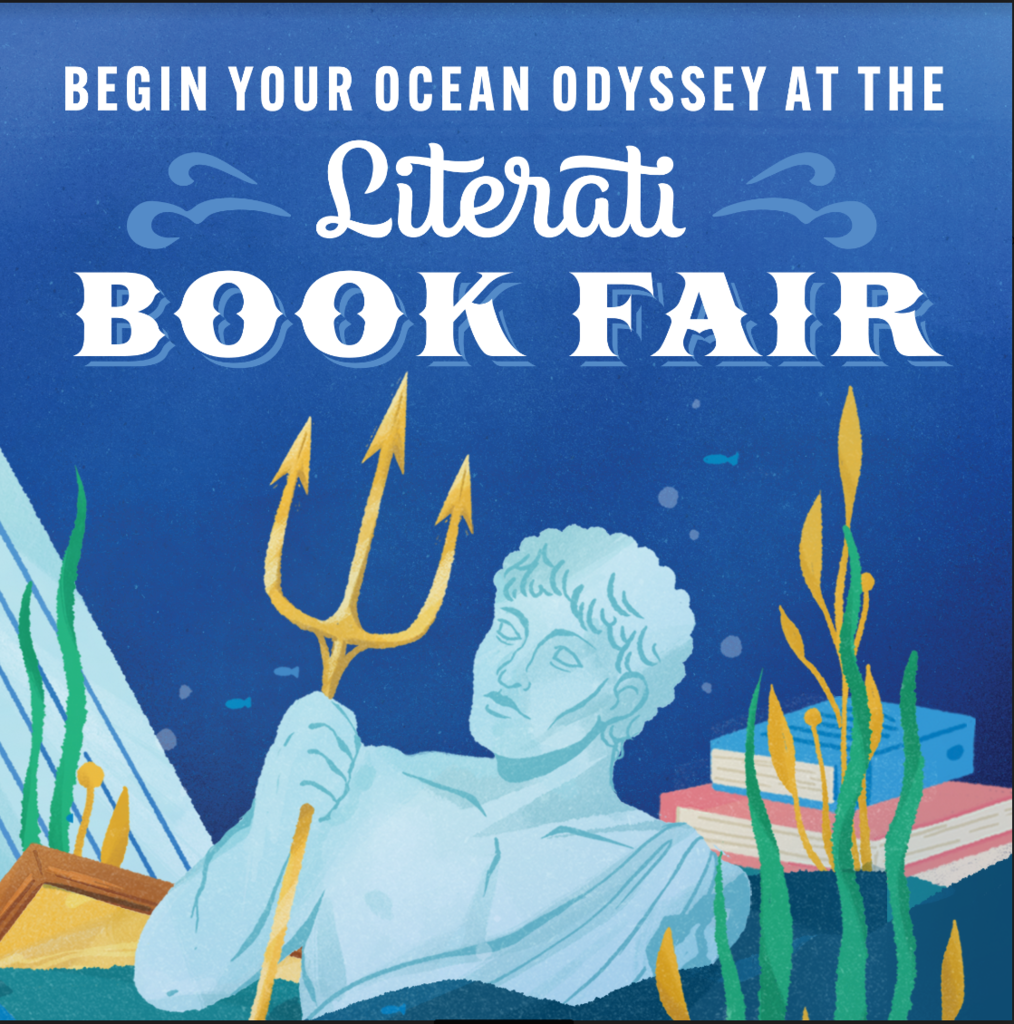 It's Book Fair Week! Students have a chance to shop during their regular class time at the library this week. If you are sending money or gift cards with your student, please plan to send it on their library day. We can't wait to dive into all the amazing books!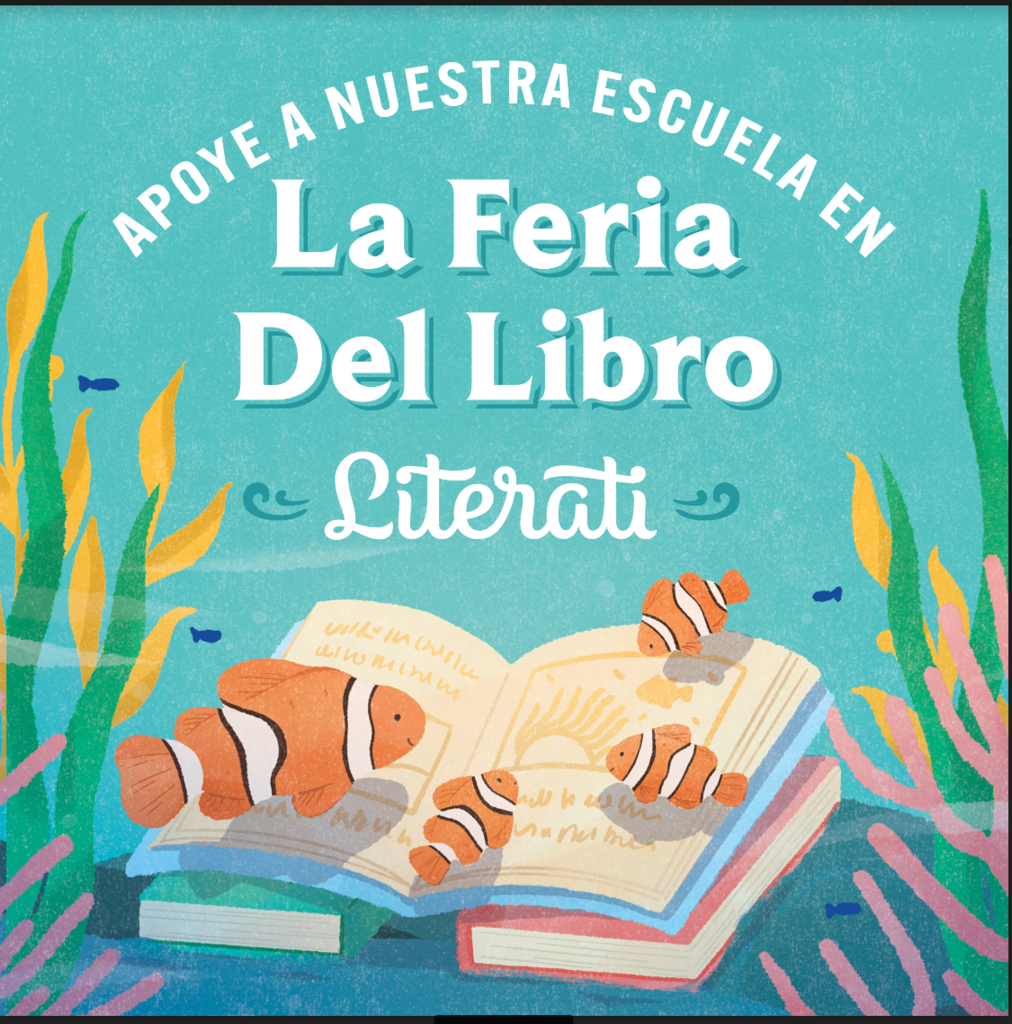 The Indiana Learning Lab offers help to parents wishing to support their children with literacy, mathematics, digital tools, and more. In addition to resources, the Indiana Learning Lab offers weekly live workshops and community forums for families! Learn more:
https://inlearninglab.com/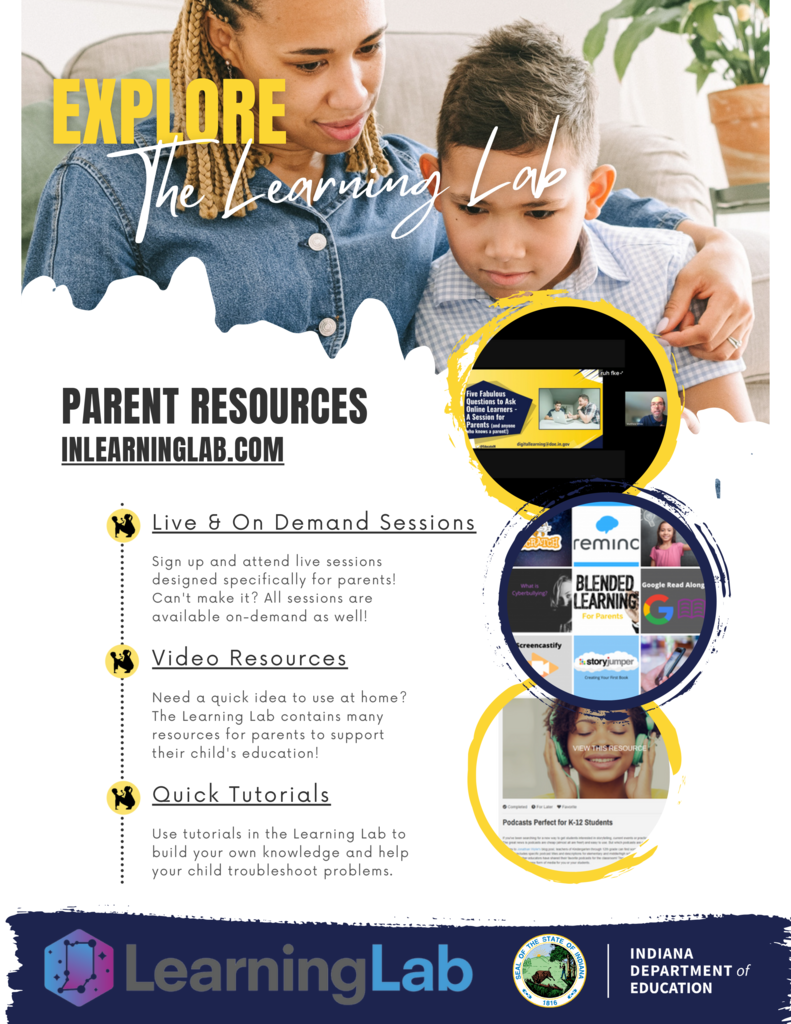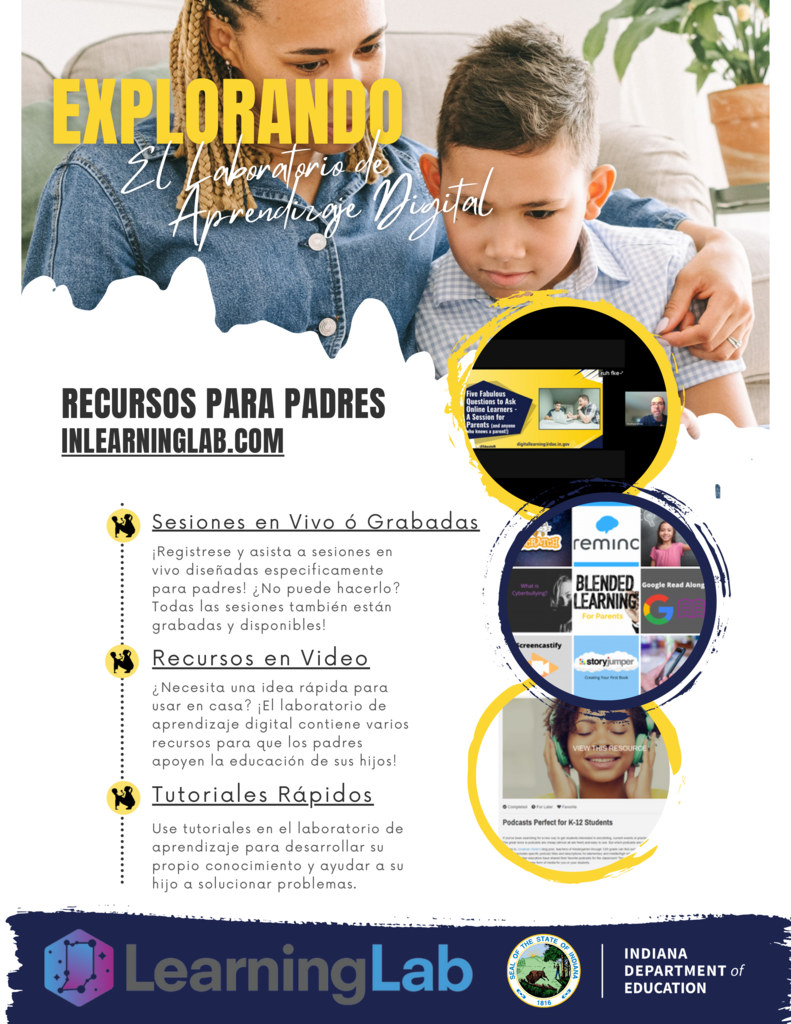 Our next free Triple P Parent Night is Thursday, February 2. It is focused on raising confident, competent children and will take place at Concord Ox Bow Elementary starting at 6:00 p.m. Childcare will be provided! We hope to see you there. #ConcordPride
Students in Mrs. Clarke's 4th grade class are investigating electronic circuits with our ETHOS science kits. In this unit students will learn how electronic circuits work!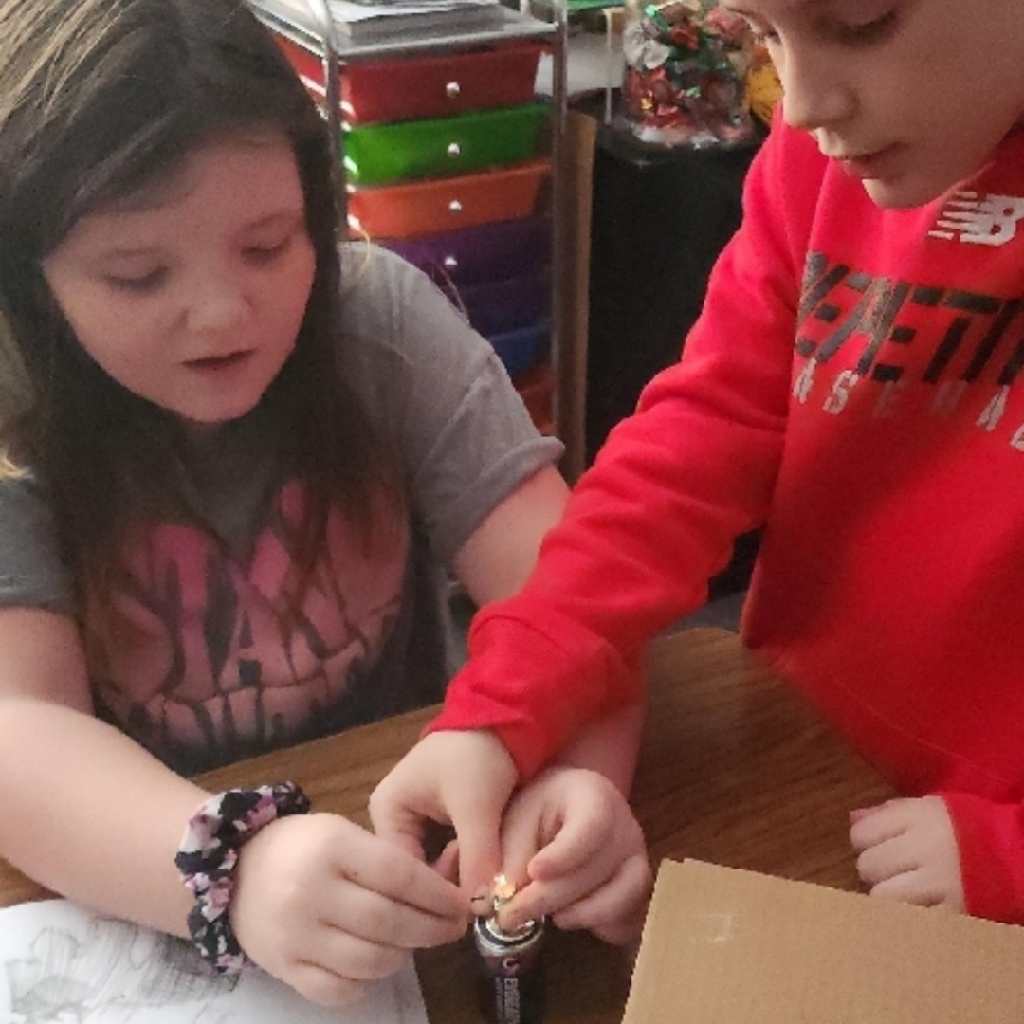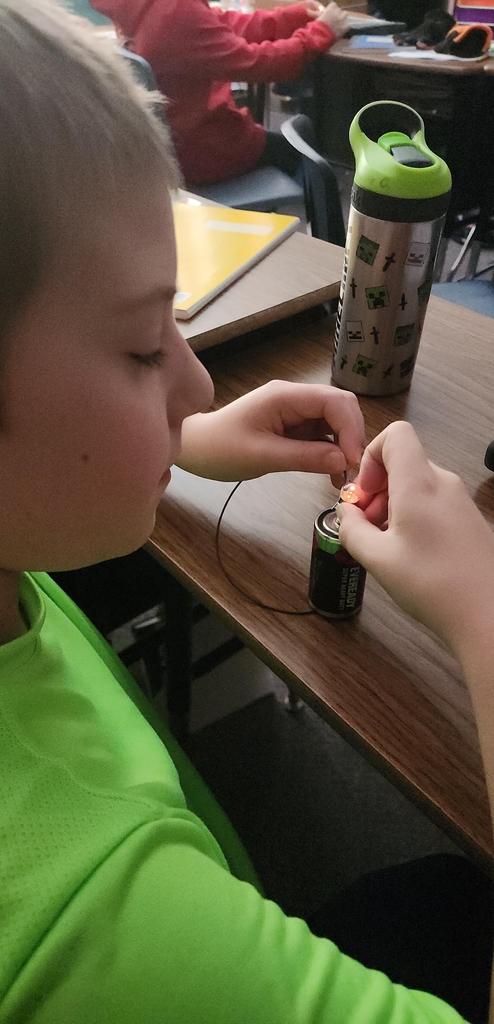 Concord Families: Please consider attending this forum being hosted by Elkhart Community Schools on Tuesday (December 6)! Concord will be represented as panelists discuss mental health and bullying prevention. We hope to see you there!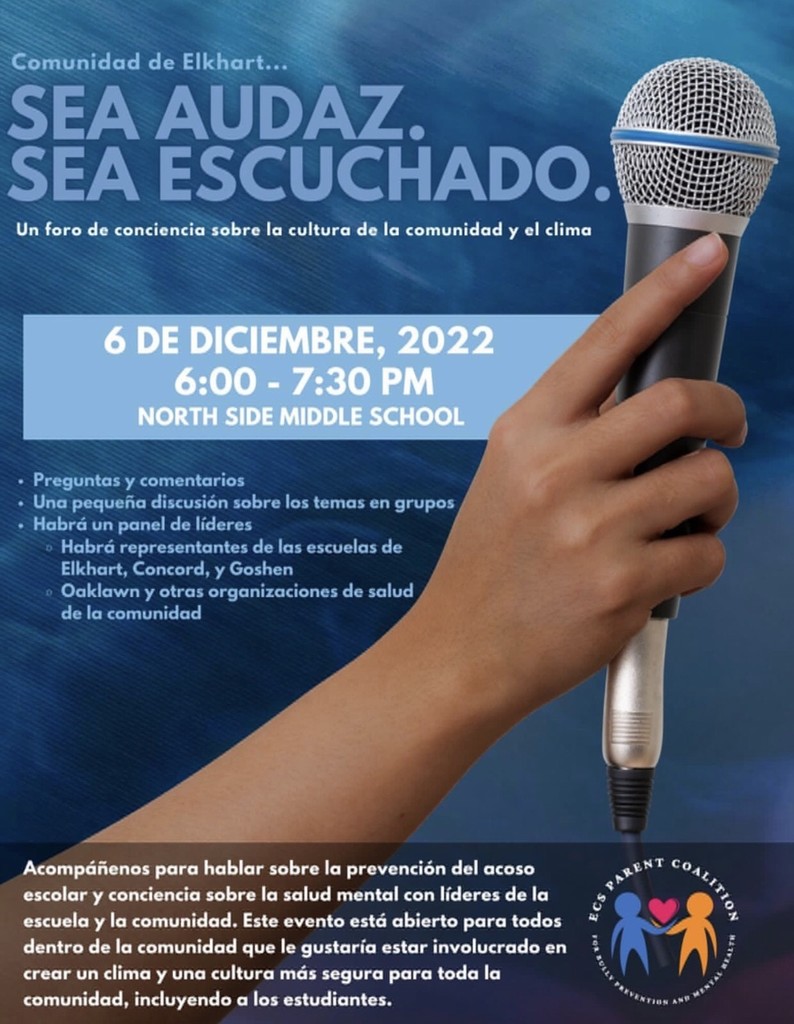 Plants and pollination. Phil Lederach a bee keeper visited.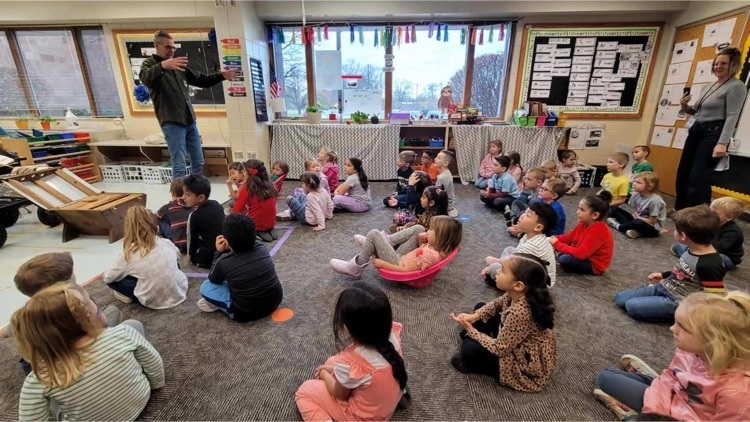 Shoutout to all of the LEGO robotics teams that participated in today's state qualifying tournament and congratulations to the Concord Ox Bow Power Squad and Concord Intermediate School Robotics Team 1 who qualified for the state contest next month! The Concord Ox Bow Elementary team was recognized for their robot design and Concord Intermediate School team received the judge's choice award! Lastly a huge thank you to our coaches and organizers for making today possible! Great work, Concord! #ConcordPride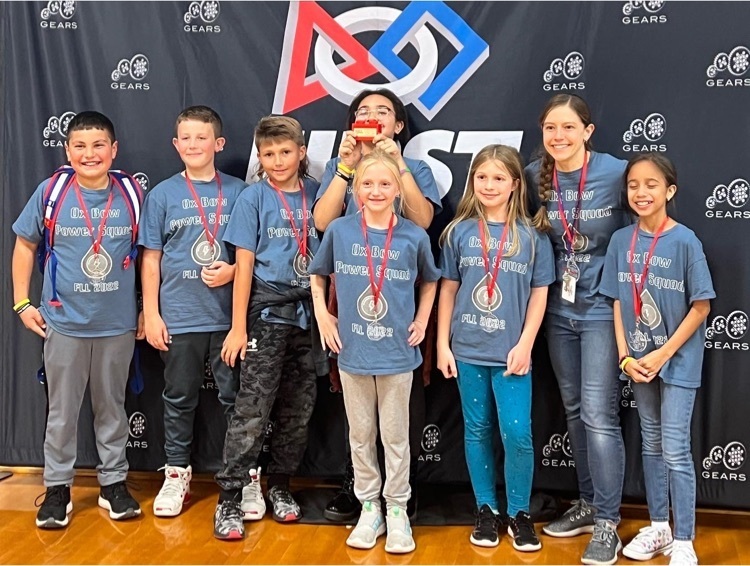 Today third graders wrapped up their unit about our body systems with a guest speaker! Mrs. Gove taught about hearing, hearing loss, and American Sign Language.