The Indiana Learning Lab offers help to parents wishing to support their children with literacy, mathematics, digital tools, and more. In addition to resources, the Indiana Learning Lab offers weekly live workshops and community forums for families! Learn more:
https://inlearninglab.com/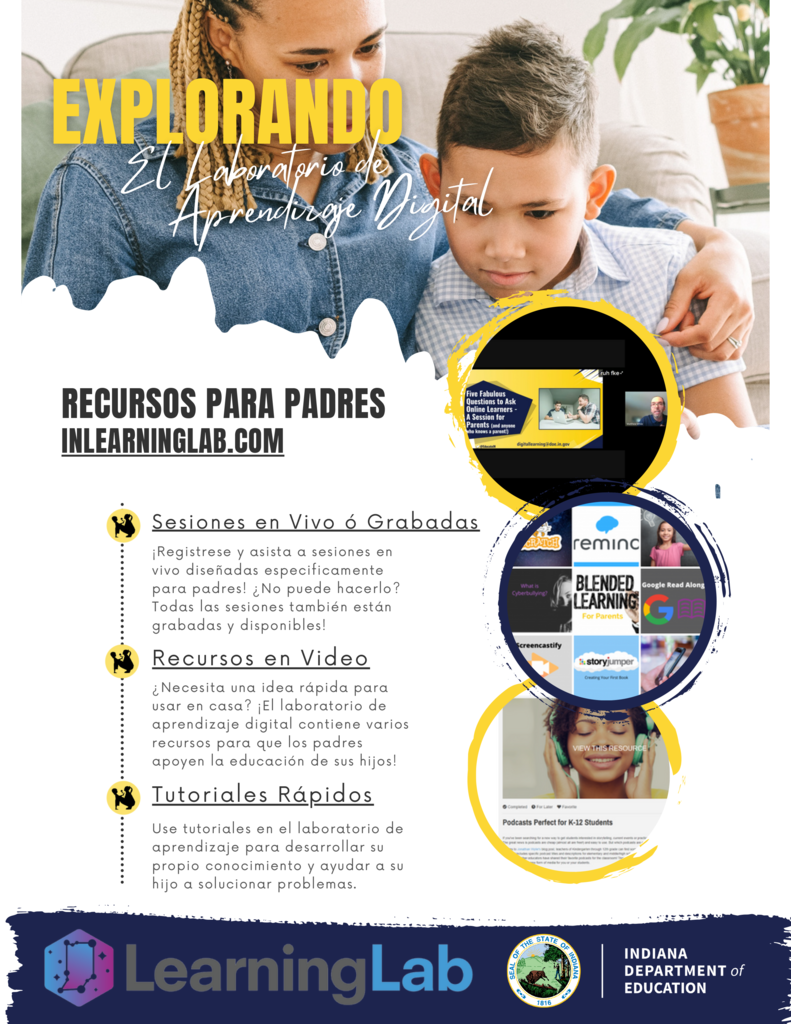 Our next free Triple P Parent Night is Thursday, February 2. It is focused on raising confident, competent children and will take place at Concord Ox Bow Elementary starting at 6:00 p.m. Childcare will be provided! We hope to see you there. #ConcordPride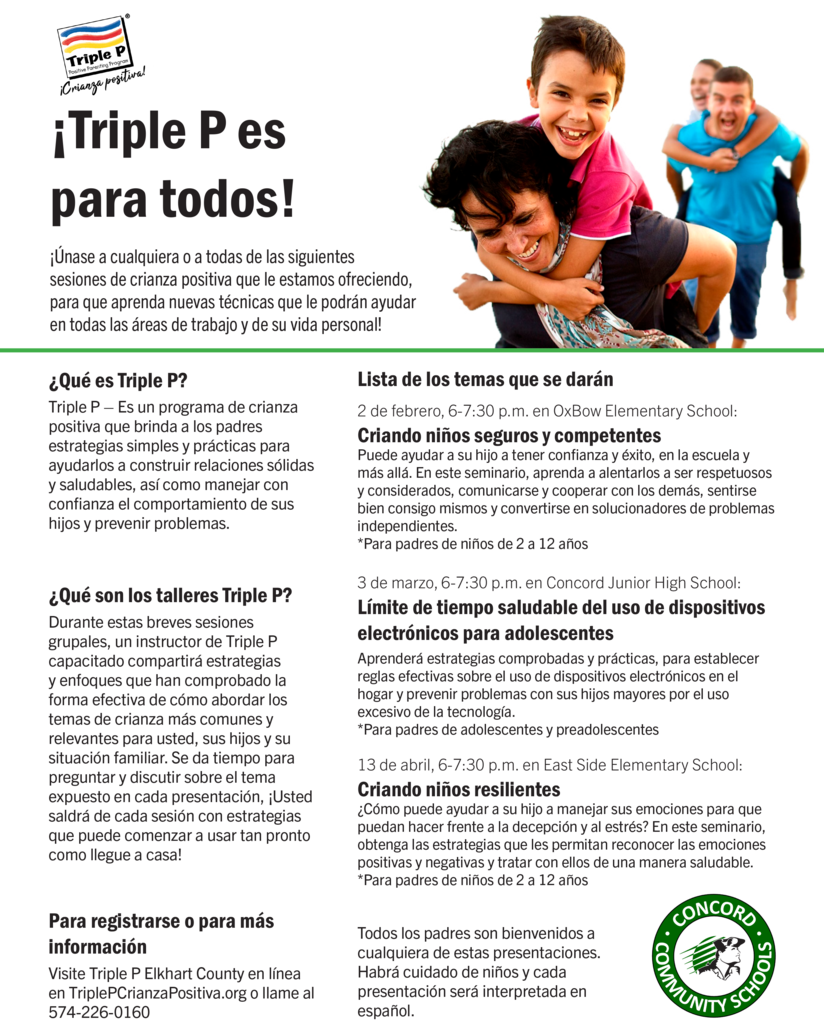 Here is February's breakfast and lunch calendar's.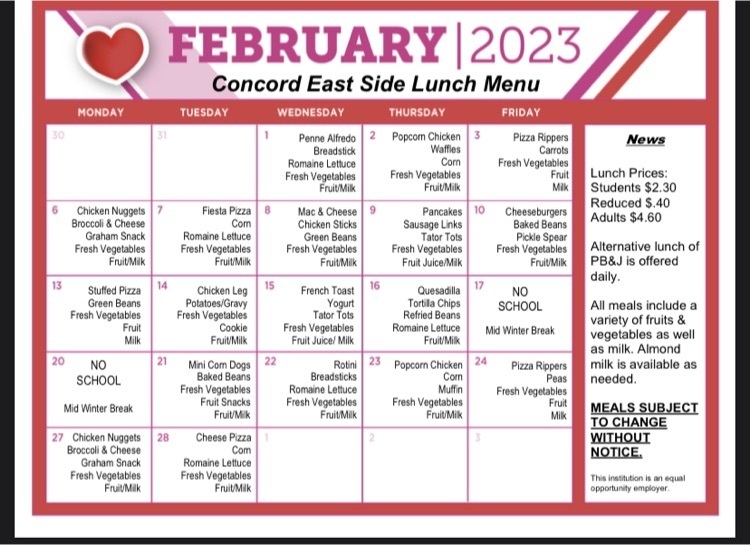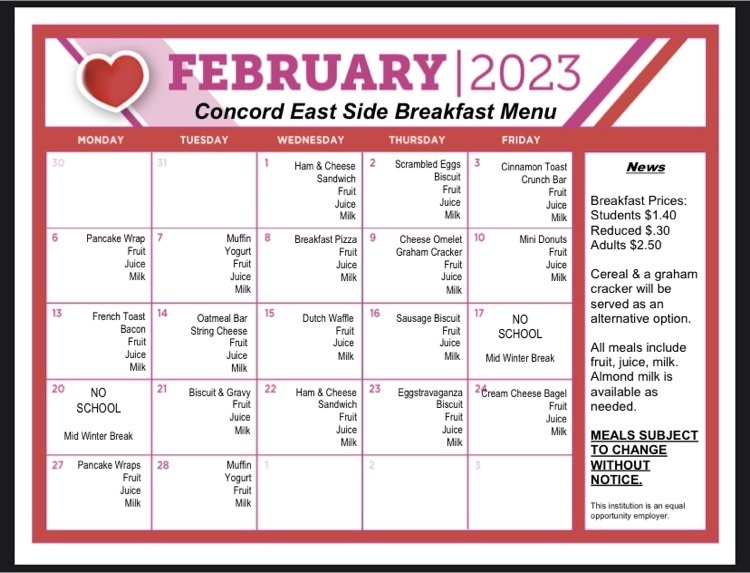 Today's theme was building dreams and community with story creation for the Crayola Creativity Week. What a great theme. #crayolacreativityweek
Mrs Johnson is working with students in Art in the Library. Students are participating in Crayola's Creativity Week. Here students watched a video and created art on the NASA theme "Endless Possibilities". The students did an amazing job! #CrayolaCreativityWeek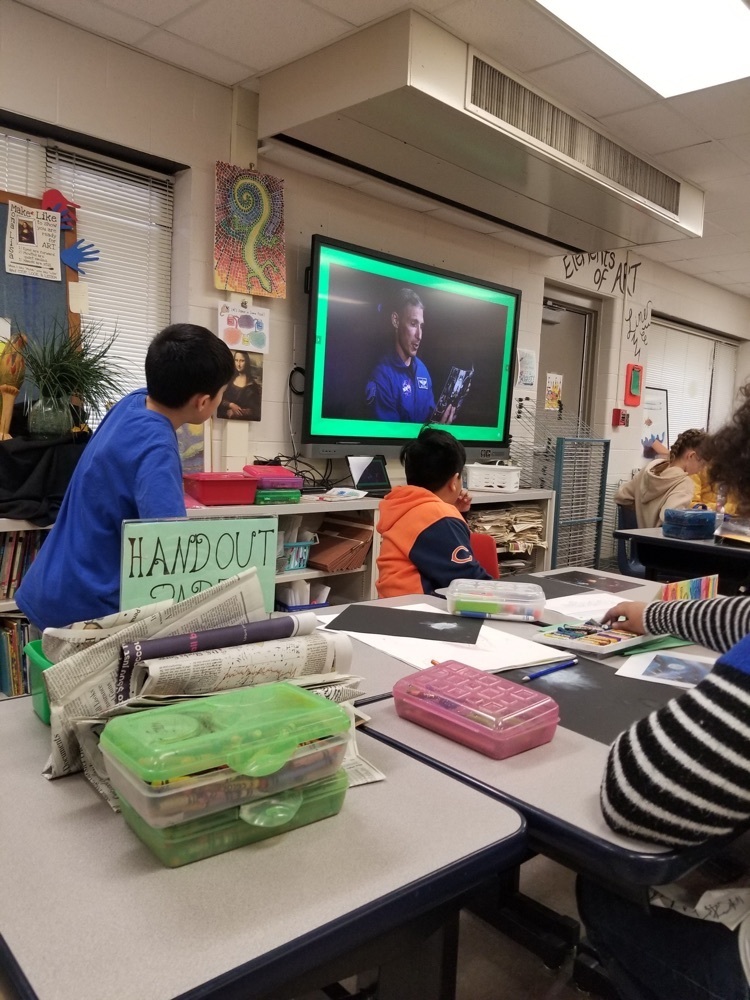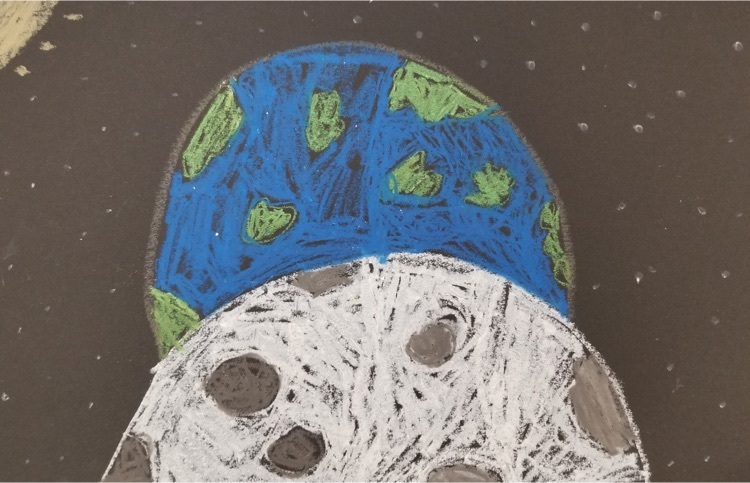 Here is menus for January: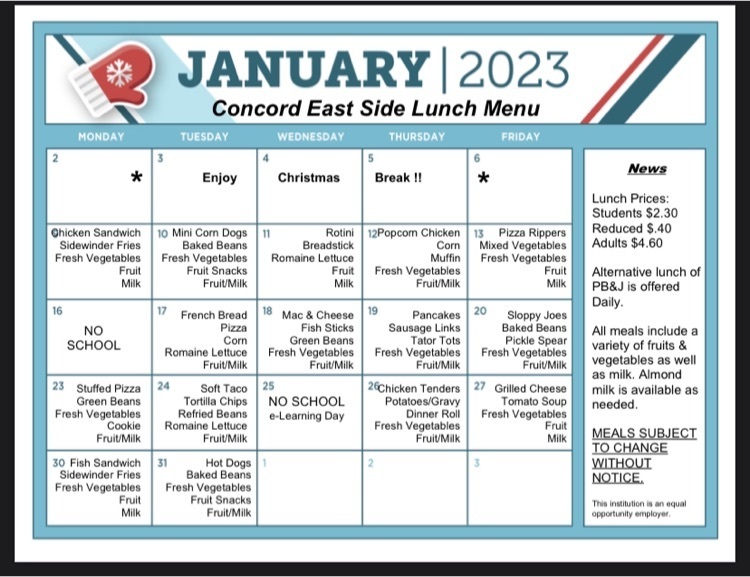 Concord Families: Please consider attending this forum being hosted by Elkhart Community Schools on Tuesday (December 6)! Concord will be represented as panelists discuss mental health and bullying prevention. We hope to see you there!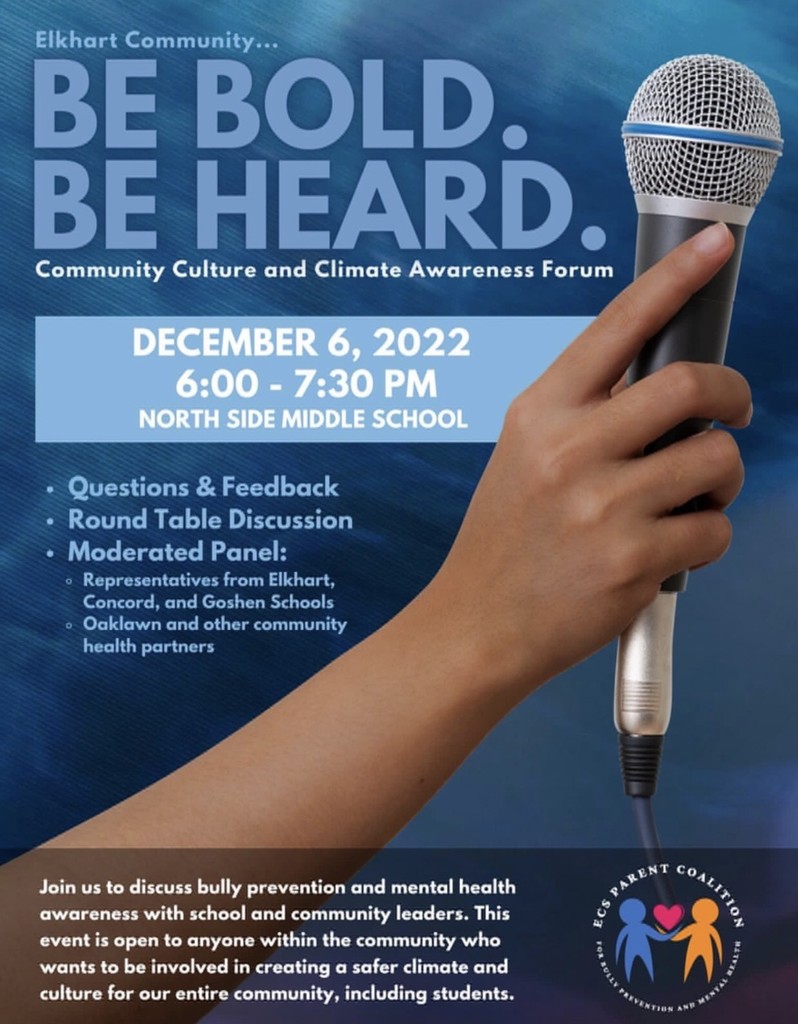 Here is December's Newsletter for East Side: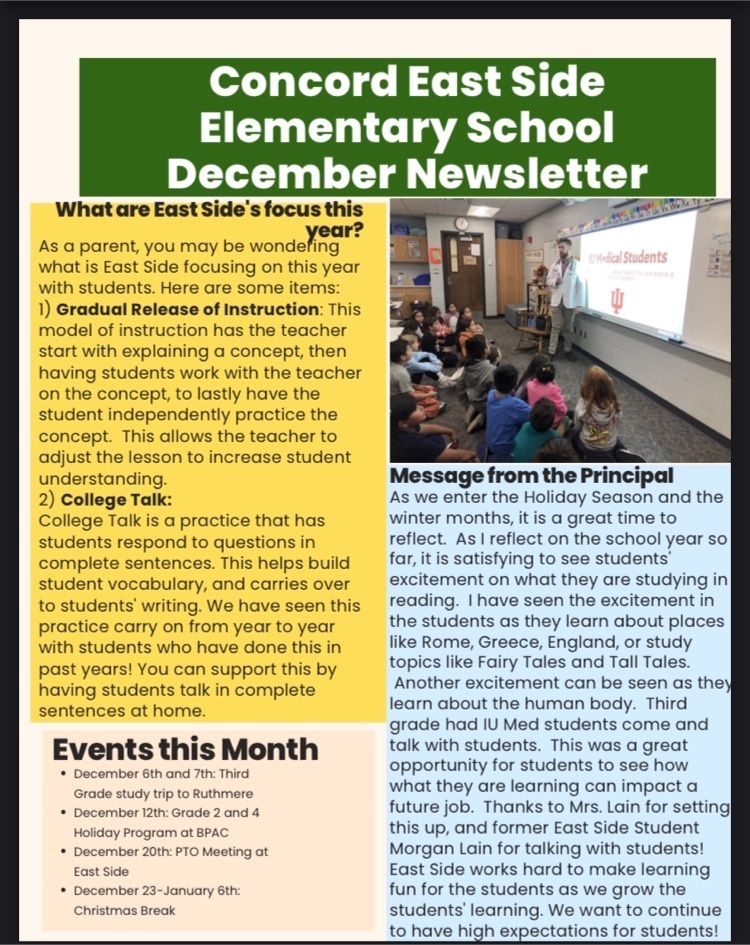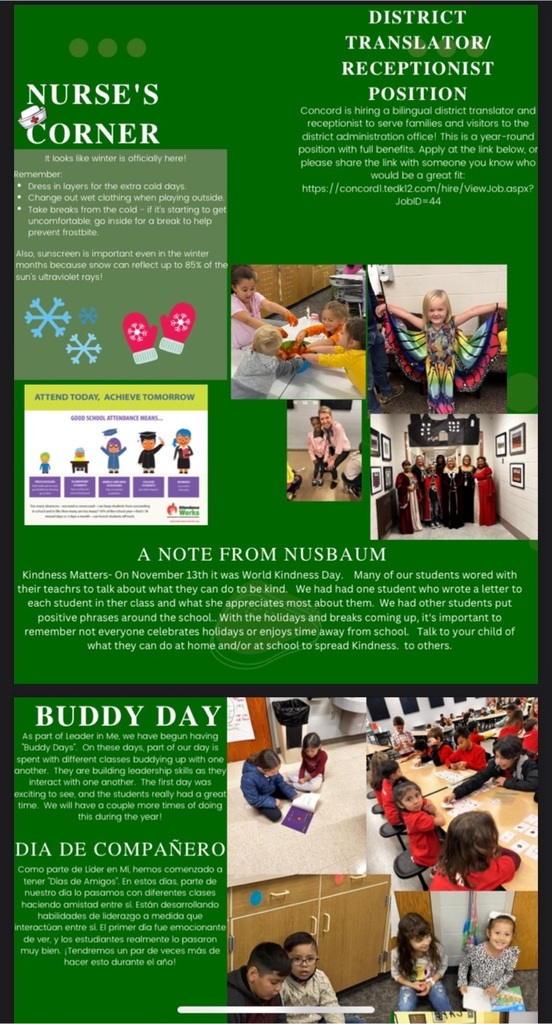 Concord Schools and Elkhart Public Library are teaming up to bring The CUBE and the EPL Book Bus for TWO evenings of fun, interactive literacy activities! Join us from 6:00-7:00 p.m. Nov. 2 or Nov. 16 at the Dunlap Branch Library, 58485 CR 13, Elkhart. #ConcordReadsTogether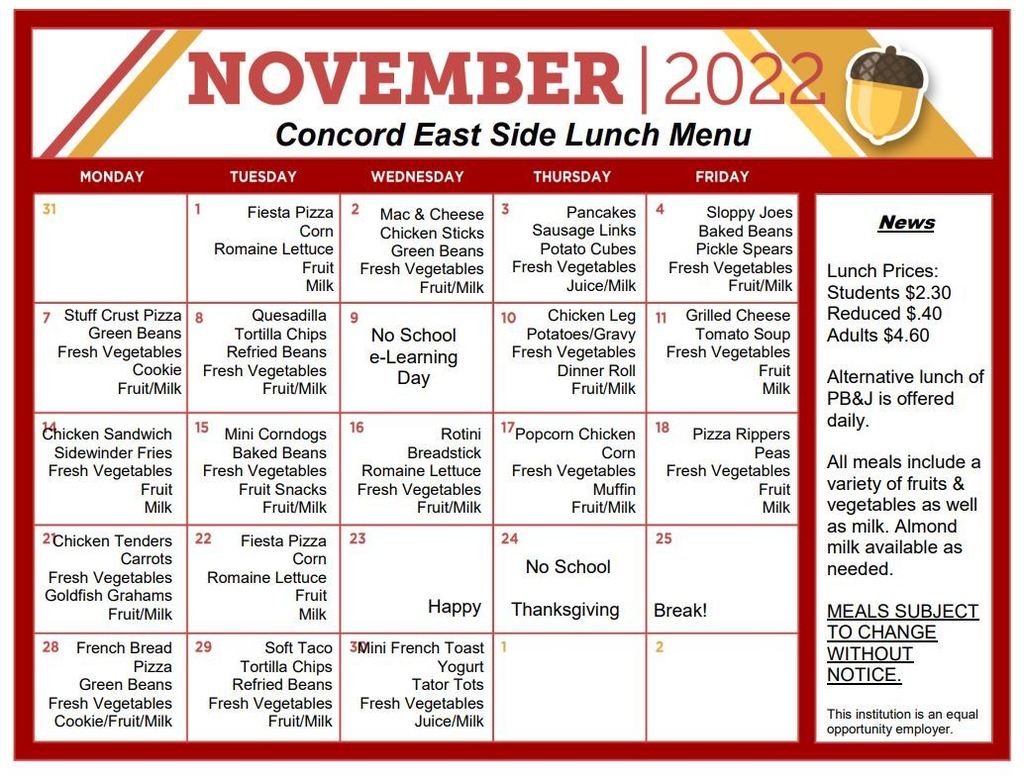 The next free Triple P Parent Night is Thursday, November 3. It is focused on healthy screen time for kids and will take place in the community room at Concord Intermediate School. Join us at 6:00 p.m.! #ConcordPride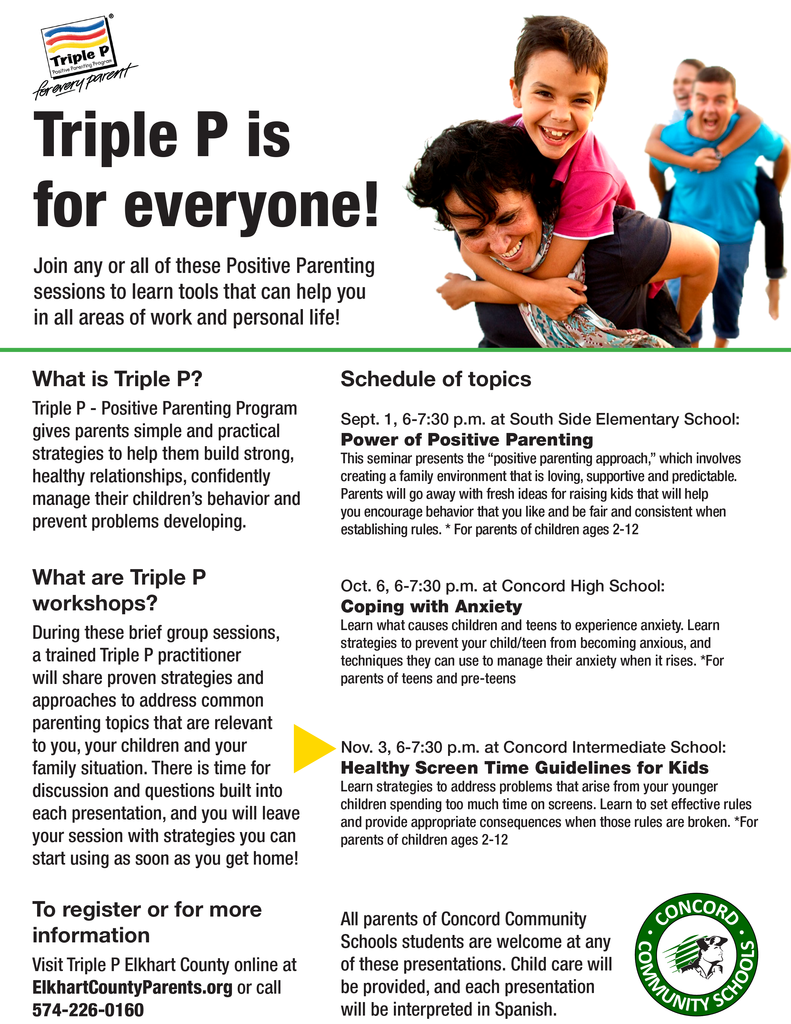 Here is the November Newsletter: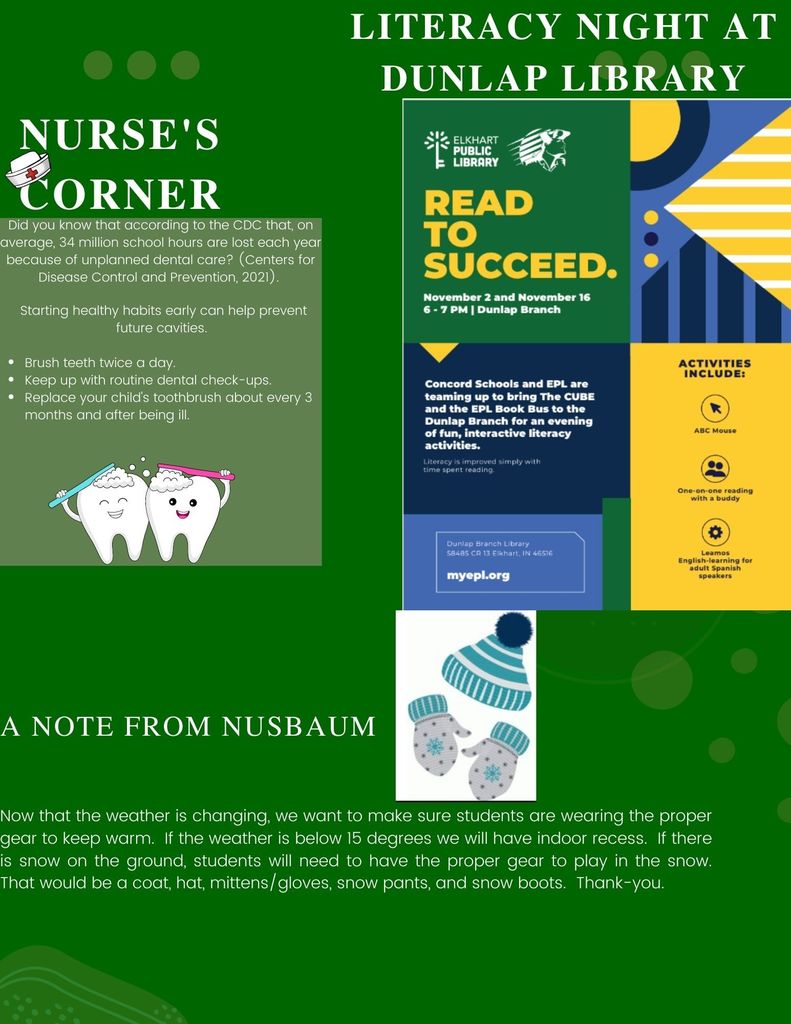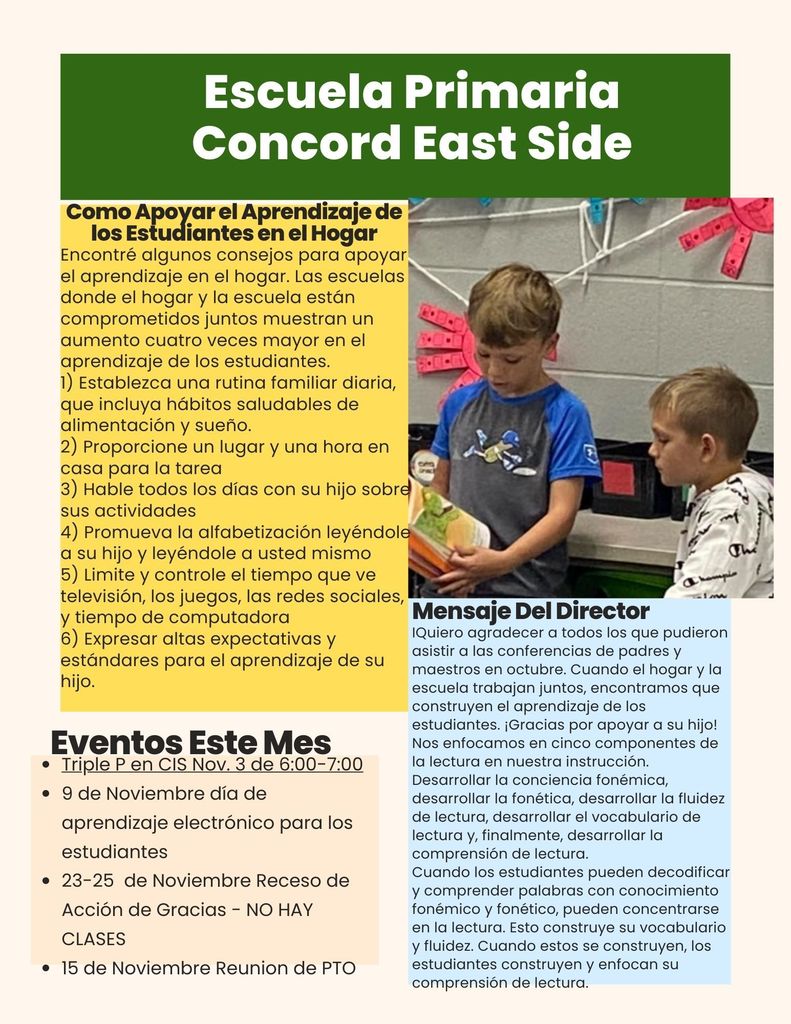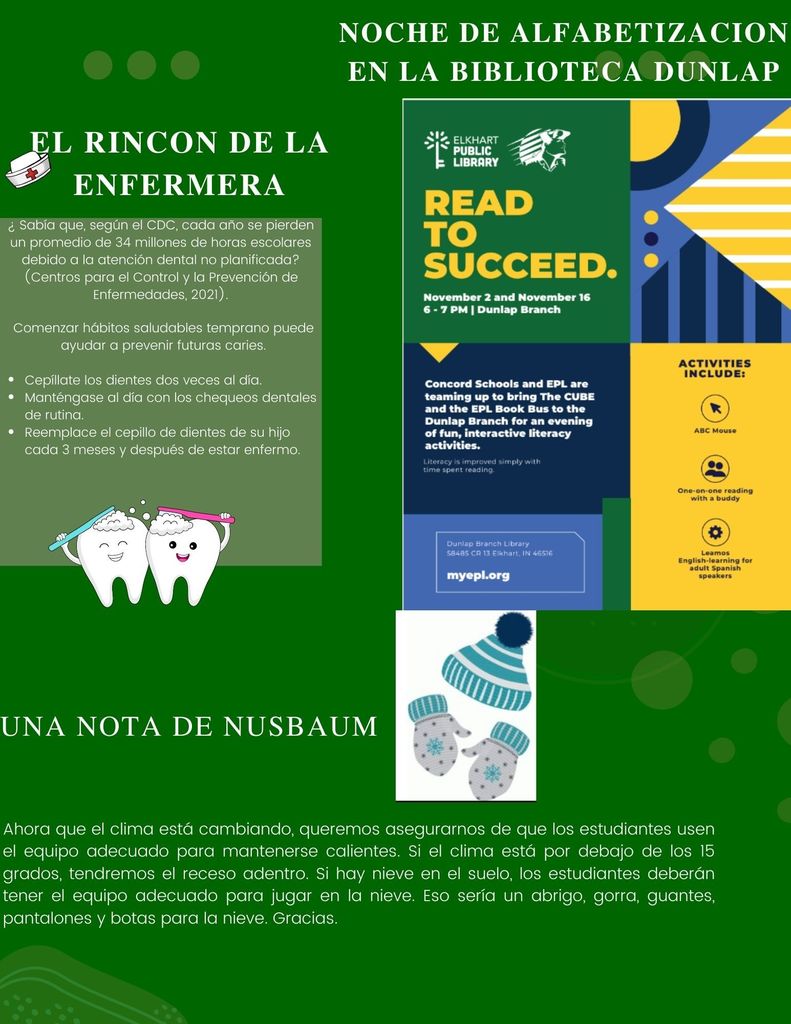 Applications are now available online for families with children under age 14 who are in need of Christmas Assistance this holiday season! Apply online at
https://saangeltree.org/
The deadline to apply is November 4!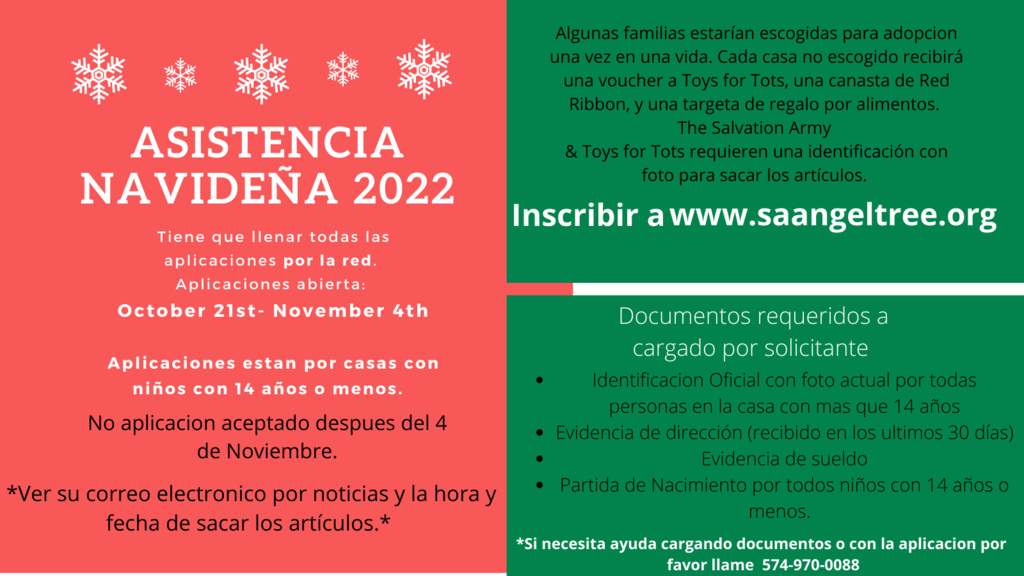 We had such a great buddy day today! It is great seeing the students interact with one another and support each other's learning!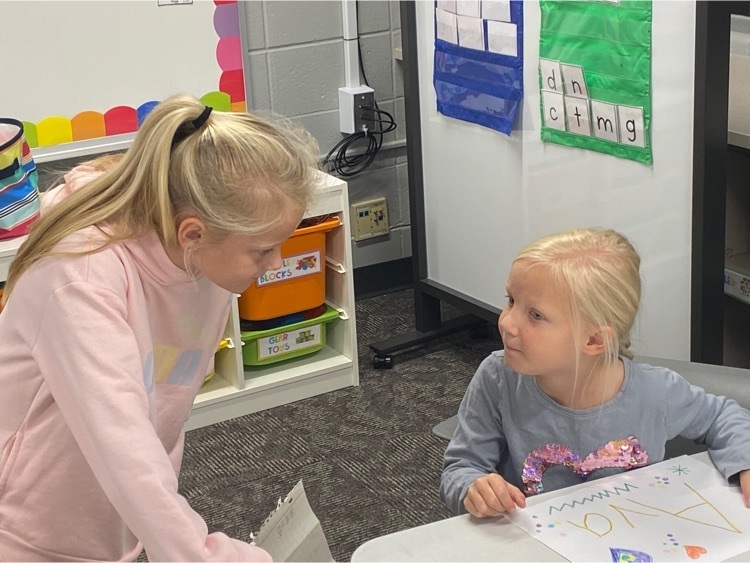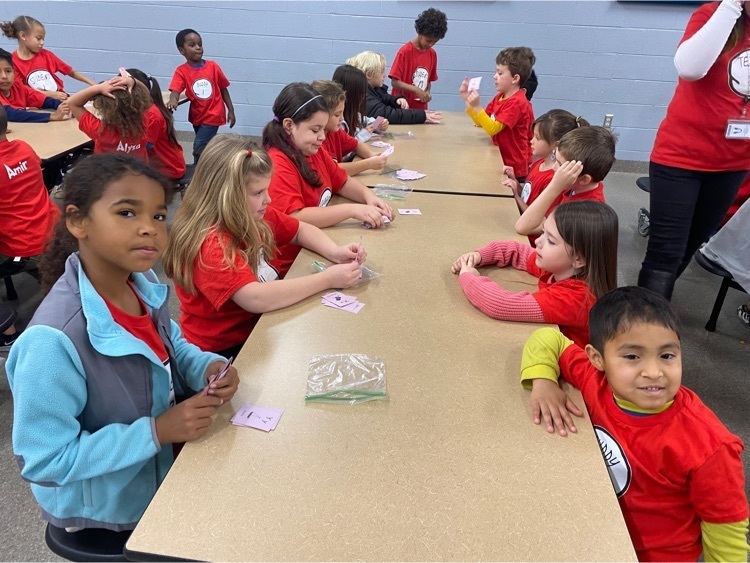 🚌 National School Bus Safety Week! 🚌 This week serves as a reminder about the important role that we all play in keeping students safe. School buses are one of the safest vehicles on the road. Students who ride the bus are more likely to get to school safely, than those who are driven to school in a car. That is because school buses are designed with keeping children safe in mind. Thank you for following school bus safety rules and keeping our kids safe! Lastly, thank you to our bus drivers who go above and beyond to ensure the safety of students to and from school! We appreciate you! #ConcordPride #StaySafeConcord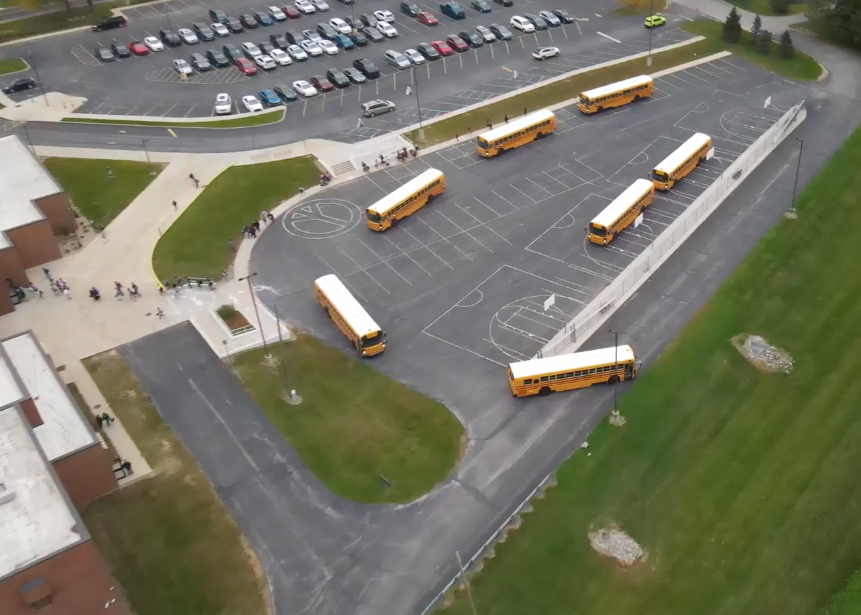 The Elkhart Flames Soccer Club will host Spring Evaluations from 5:30-6:30 p.m. October 20 at NIBCO Soccer Fields, 700 Riverview Ave, Elkhart. Pre-registration required! Spring fees include winter training at Goshen Soccer Academy. More information:
https://www.ecusoccer.com

MARK YOUR CALENDAR: The second parent night in the fall Triple P series will begin at 6:00 p.m. on October 6 at Concord High School. The topic is "Coping with Anxiety" and is recommended for parents of teens and preteens. Register online at
http://elkhartcountyparents.org
or call 574-226-0160.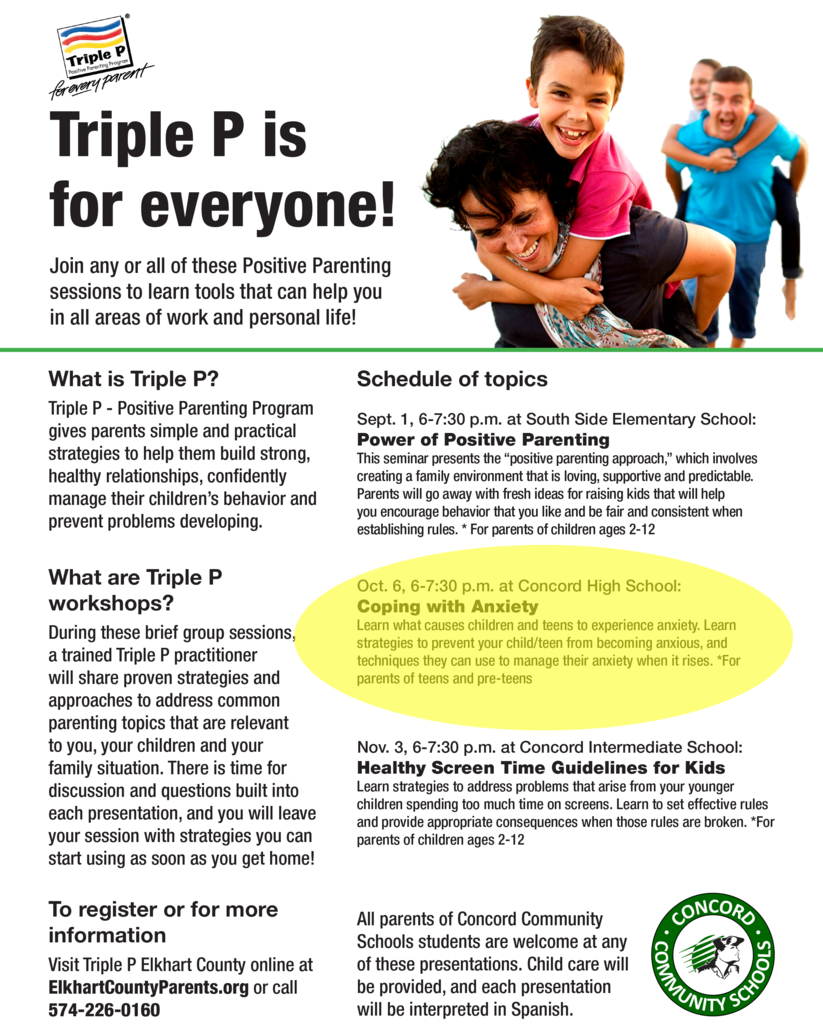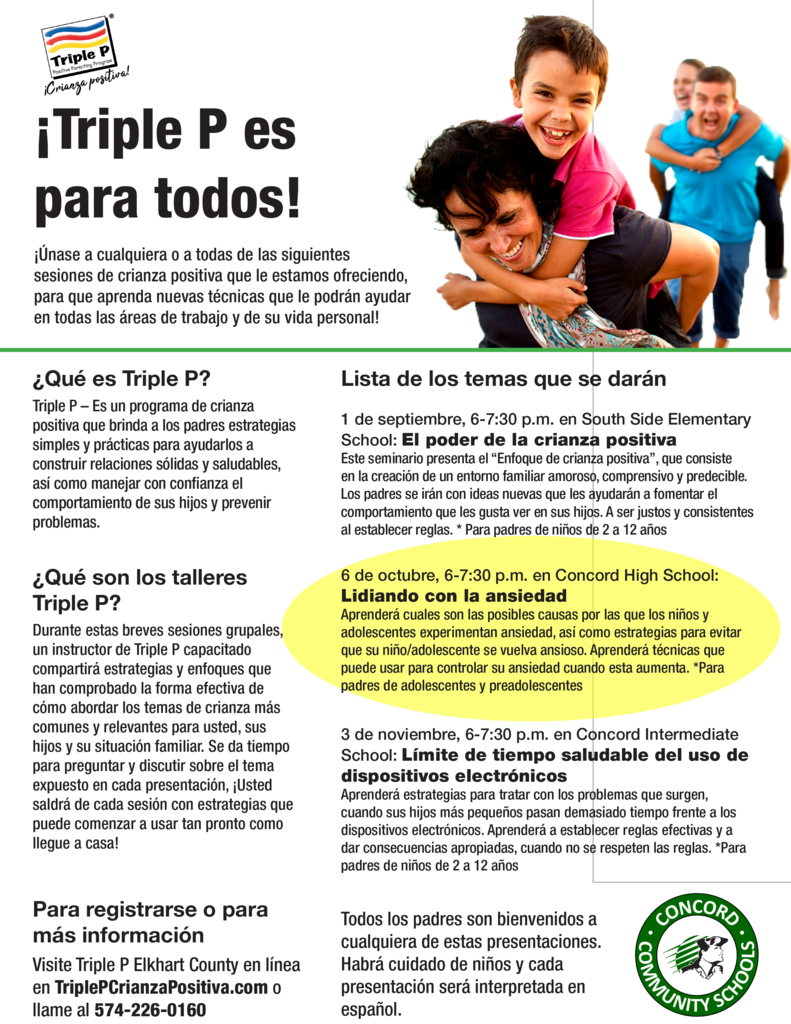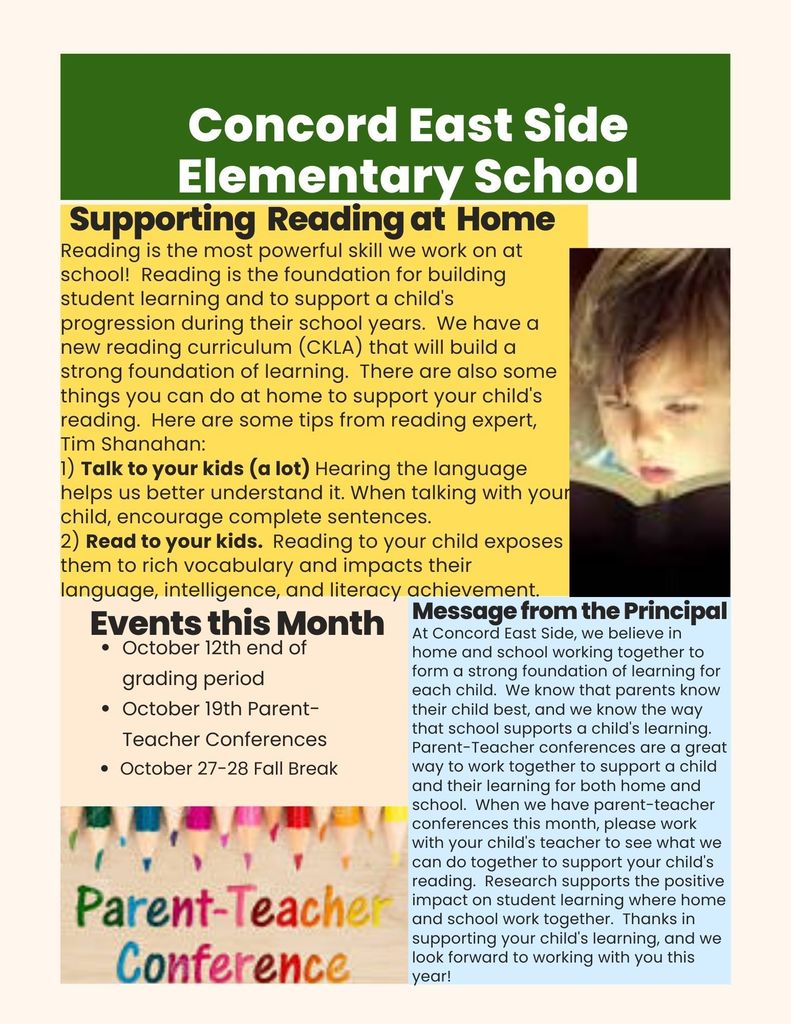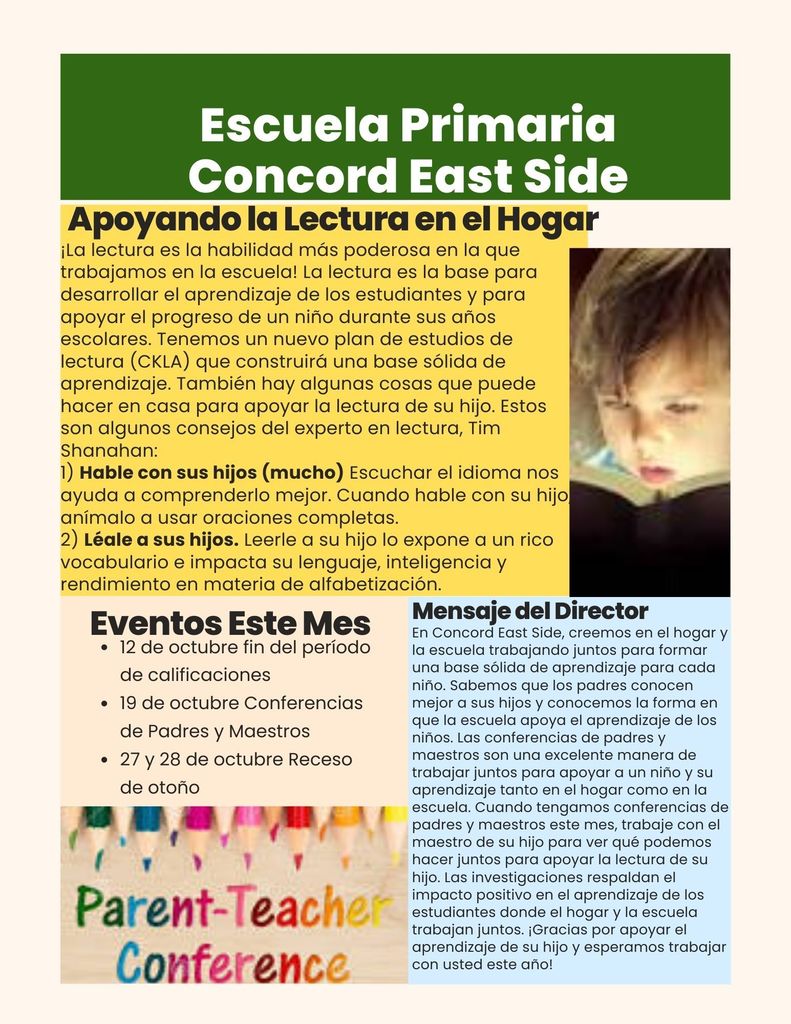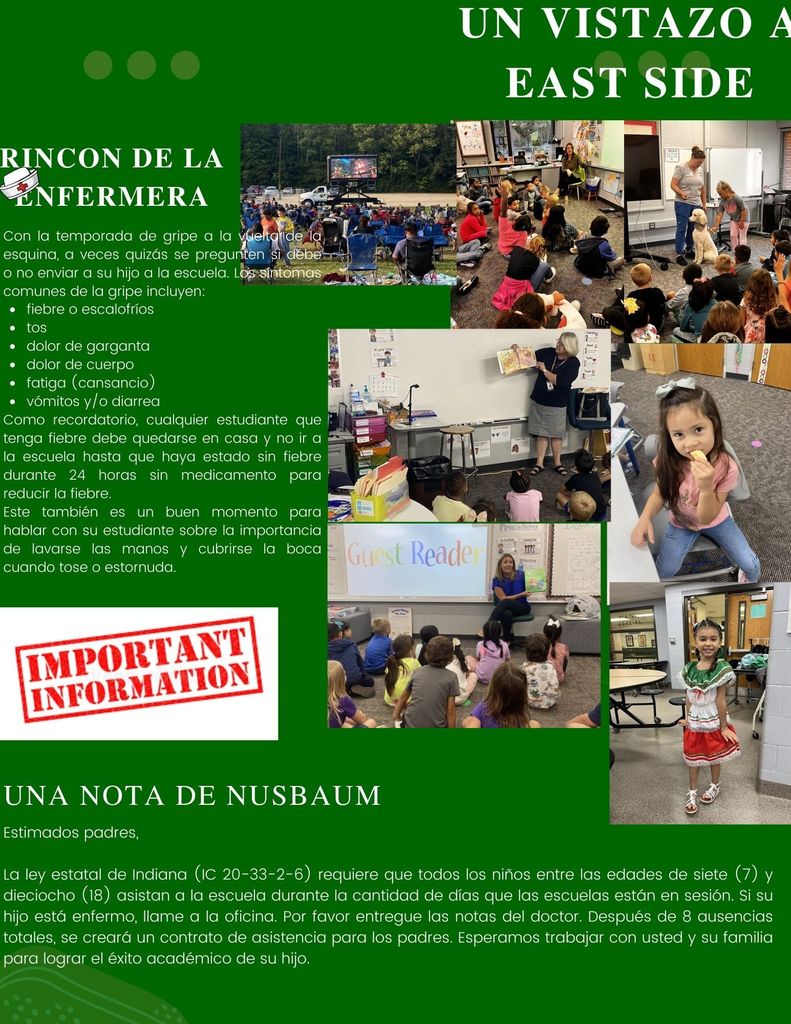 Concord schools will have a two hour delay today (Tuesday, Sept. 13) due to fog. Las escuelas de Concord tendrán un retraso de dos horas hoy (martes 13 de septiembre) debido a la niebla.