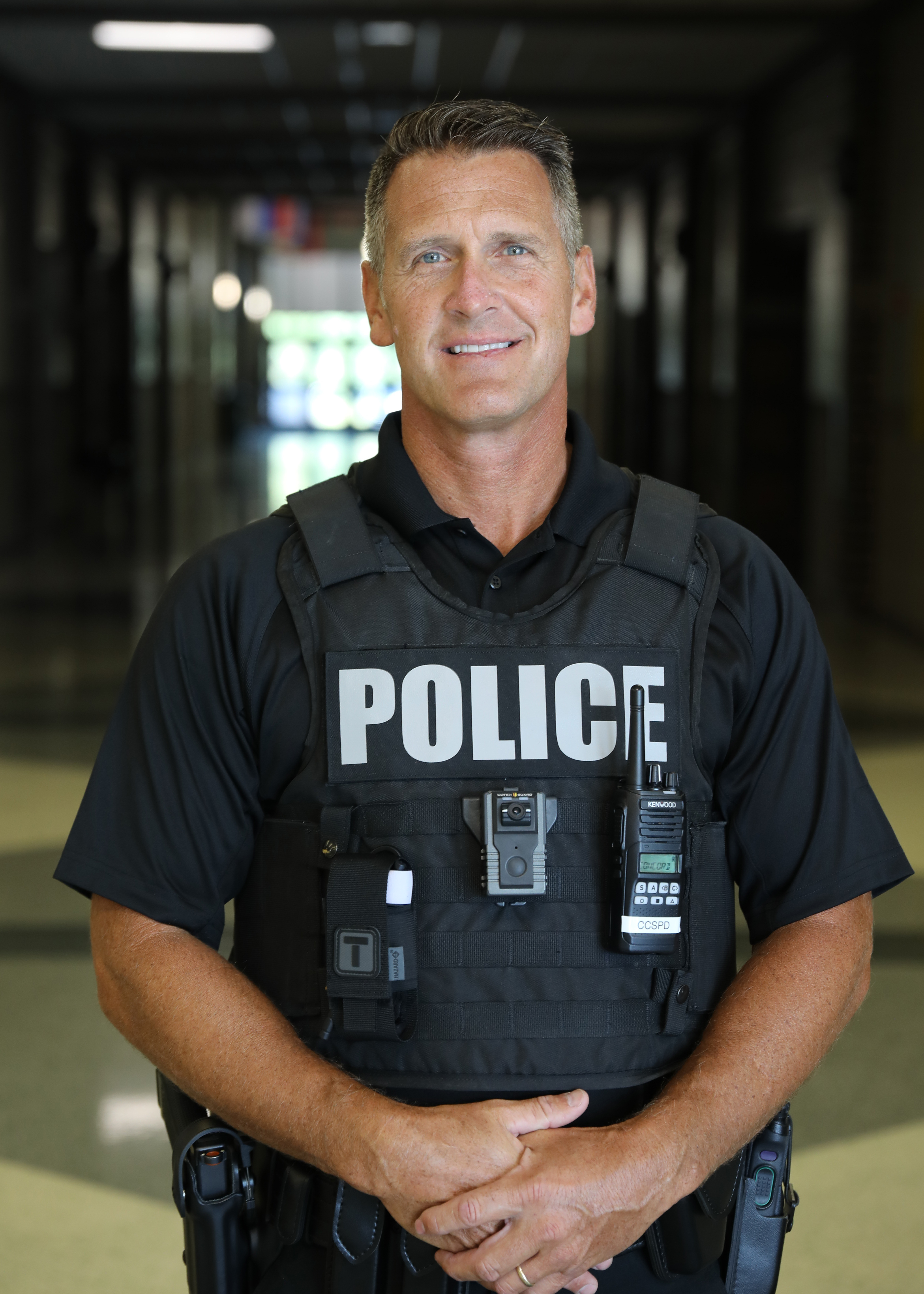 Meet Officer Alan Delinski
Officer Alan "Al" Delinski joined Concord after serving for 27 years with the South Bend Police Department. He was sworn in as a Concord police officer on Monday, June 27.
Delinski was selected for the role based on his many years of service in South Bend, which included 16 years as a SWAT team member, as well as serving as a DEA Task Force Officer with the St. Joseph County Drug Unit and as a Special Deputy with the ATF. Throughout his career he worked as a narcotics investigator, street crimes officer, patrol officer, field training officer, and crime scene technician. He is also a longstanding South Bend Police Department Honor Guard member.
In addition to his work in law enforcement, Delinski coached youth baseball and softball for 11 years.
He graduated from the Indiana Law Enforcement Academy in 1996 and also holds a bachelor's degree in Criminal Justice from Indiana University in Bloomington.
"With this new position, I hope to be effective in the minds of these young students as I seek to gain trust, teach and mentor. Most importantly, I will ensure the safety of every student, teacher and staff member," Delinski said.
Delinski and his wife, Teresa, have four children: Louis, Emma, Cecilia, and Joseph.