An officer who has been a familiar face at Concord events through his work with the Elkhart County Sheriff's Department has been hired to serve as the newest Concord Community Schools Police Department officer.
Eric Schuman, of Elkhart, assumed the role of CCSPD officer on Monday, May 23, 2022. He joins recently appointed Chief John Riddle in ensuring the safety and security of Concord Community Schools.
"I have had the opportunity to work with Officer Schuman during this past school year at football, and basketball games, and have seen him interact with parents and students. It is very clear that he cares about the students at Concord," Chief Riddle said. "Officer Schuman's experience while at the Elkhart County Sheriff's Office is another advantage he brings to CCSPD."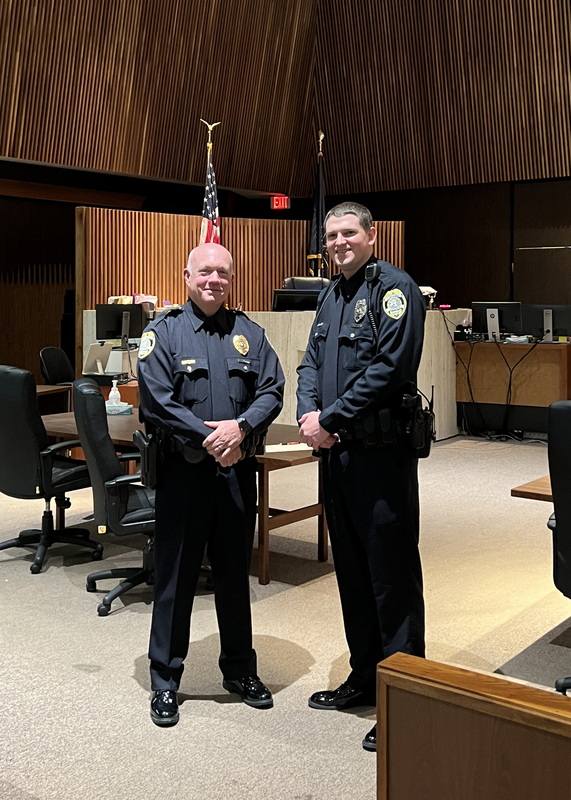 Schuman was selected for the role based on his background in law enforcement and his desire to serve the youth of his community. He joins Concord from the Elkhart County Sheriff's Department where he has served in a variety of capacities since 2012. His most recent assignment was as a detective for property crimes investigations.

He has served as an Elkhart County Sheriff's Office Explorer's Advisor, an Honor Guard Member, a Background Investigator, Evidence Apprentice, and Project Lifesaver Responder, and was previously a member of the Driving Review Board, Crash Team, and Sheriff's Tobacco and Alcohol Reduction Team.
He graduated from the Indiana Law Enforcement Academy in 2013 and also holds an associates degree in General Studies from William Rainey Harper Community College and a bachelor's degree in Broadcasting and Law Enforcement from Western Illinois University.
"I am excited to be a part of the Concord community and am looking forward to making a difference," Schuman said.
Schuman and his wife, Ashley, have two children -- Hazel, 2, and Harrison, almost 2 months.